Dr Muradov & Dr Deol
Naturopaths in Edmonton
Our Focus: Hormones, Fatigue, Fertility, Skin & Digestion

Special interest in Cancer, IV therapy & MS
Our Edmonton Naturopath Clinic often treats:

- Women's Health

- Menopause & PMS

- Weight loss

- Fertility

- Thyroid concerns

- Adrenal issues

- Sleep issues

- CFS & Fibro




- IBS

- Constipation

- Gas & Bloating

- SIBO

- Acne


- Eczema

- Psoriasis

- Hives

- Infertility


- PCOS

- Miscarriage

- IVF/IUI prep




And many more










We have a special interest in cancer, multiple sclerosis & IV therapy

We Cancer treatment website: EICT.ca


modern natural therapies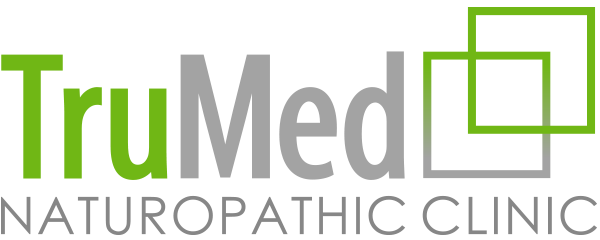 Get in touch
Call 780-757-8378
14620 Stony Plain Road
Edmonton, Alberta


Naturopath FAQ


What is a Naturopath?


A Naturopath refers specifically to a Naturopathic Doctor; these are both protected titles in Alberta. All Edmonton Naturopaths are registered with the College of Naturopathic Doctors of Alberta. In order to register with this provincial college, a Naturopathic Doctor has had to have gone to an accredited Naturopathic College or University in addition to an undergraduate education and passed the international licencing exams known as NPLEX. Naturopath education merges standard western diagnosis and treatment with natural approaches to health such as herbs, dietary changes, vitamin and mineral treatments and homeopathy and chinese medicine. Naturopathic Doctors are not "MD" medical doctors; they have a 'ND' designation. Dr Muradov, the medical director of TruMed Naturopathic Clinic is a fully registered Naturopathic Doctor in Edmonton.


What services do Naturopaths provide?
The scope of services that Naturopathic Doctors in Edmonton can offer is a very large range of therapies. Dr. Muradov has chosen to keep the focus of TruMed on Advanced diagnostic services. In Edmonton, TruMed uses leading edge blood, salivary, and urinary hormone and allergy testing to pinpoint precisely where concerns originate.



Who is the best Naturopath in Edmonton?


Edmonton certainly has talented Naturopathic Doctors; some of the best Naturopaths available. At TruMed we focus on doing extremely high quality work with digestive concerns, fatigue, mood issues, hormonal issues and pain concerns. Furthermore, our Naturopath Dr Muradov has a special focus in MS and Cancer.

Dr Muradov's Clinic has been chosen as one of the top three best naturopathic clinics in Edmonton.

Furthermore, Dr. Muradov has an excellent naturopath reviews on ratemds.com and Google reviews.

Our Google™ Reviews


Vue Weekly Best Naturopath 2017
What does a naturopath do?


Naturopathic Doctors in Edmonton have a broad range of capabilities. Training in homeopathy, botanical medicine, iv therapy, functional medicine, orthomolecular medicine, physical medicine and traditional chinese medicine means you can get a lot of different treatments from Naturopath to Naturopath.

We often attempt to treat the cause of one's concerns with gentle yet effective natural treatments. At TruMed Naturopathic clinic, we focus on evidence based functional medicine with heavy emphasis on herbs, vitamins and dietary changes and base our treatments on the results of hormone testing and food allergy testing and nutritional testing at our Edmonton clinic.


Is Dr Muradov a homeopath?


No.
Occasionally we use homeopathic medicines at our Edmonton Naturopath Clinic but Dr Muradov is a Naturopathic doctor which means the training is typically more intensive and expansive.
We have a special interest in
cancer, thyroid health, and multiple sclerosis.


This is Advanced Naturopathic Medicine.




- Dr. Kirti Deol ND

Naturopath, Edmonton











Naturopath FAQ continued


Do you have direct billing?


Yes, please bring your proof of insurance to your visits. We can direct bill: Chambers of Commerce Group Insurance Plans, Cowan Insurance Group, Desjardins Insurance, Great-West Life, Industrial Alliance, Johnston Group, Manulife, Maximum Benefit, Standard Life, Sun Life Financial and Blue Cross through Telus eClaims.

We started offering direct billing at our clinic to reduce out of pocket costs when you visit one of our Naturopath doctors.


How long does it take to see one of the Naturopaths?


Generally, it can take 2-3 weeks to see one of our Naturopaths. We recommend asking for cancellations when you are booking if you need to see someone sooner.


How long are the clinic visits?

Initial Naturopathic consultations are usually 30-60 minutes. However, Cancer or Fertility consults are 60-90 minutes at our Edmonton clinic.

Where is TruMed located?


Our Naturopath clinic is located in West Edmonton in a character home at 14620 Stony Plain road. We are just off of 149th street.


Do I have to come back to the clinic often?


No. Our Naturopaths try and complete our case work between 2-4 visits which are usually spaced out by 1 to 3 months.



How much does it cost to see a Naturopath?


There is a bit of variation in Edmonton regarding prices from Naturopath to Naturopath. At TruMed our initial consultation fee is $245 with follow up visits $145. As mentioned above, visits at the clinic are usually spaced 1 to 3 months apart.



Can you access my medical records?


We are able to retrieve all blood work done in the Edmonton area prior to your visits.


Why do you offer IV therapy?


Not everyone is a candidate for IV Vitamin therapy. We usually use it in cases of Fatigue, Mood issues and to improve immunity to achieve rapid results. We also do a number of IV treatments for various Cancers.


What makes your testing different?


Generally, we offer deeper testing than what is available in Edmonton through Alberta health with regards to hormone, thyroid and digestive analysis. We work with a number of Accrediated US laboratories and often send samples for analysis abroad.



What is the difference between a Naturopath and Naturopathic doctor?


In Edmonton and Alberta, both are protected titled reserved for licensed members of the College of Naturopathic Doctors "CNDA".

advanced medical testing

Our Naturopath Clinic has a focus in Thyroid Testing.


We run comprehensive Thyroid test panels

We often run TSH, Free T3, Free T4, and measure basal body temperature.

We consider iron, cortisol, iodine, selenium and vitamin D as well

Finally we can test for reverse T3 "RT3"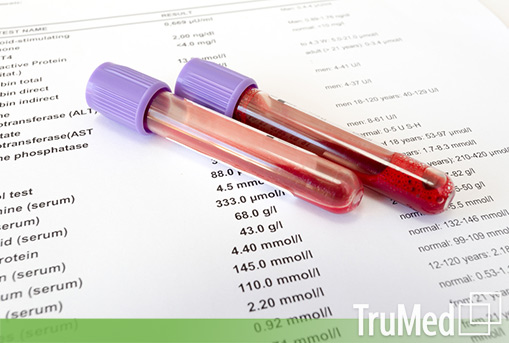 Edmonton's most comprehensive food allergy testing.


Our Clinic director, has extensive experience with Food Allergies.
We can test reactivity to 50, 100 and 200 foods.
We offer blood draw and fingerprick based testing.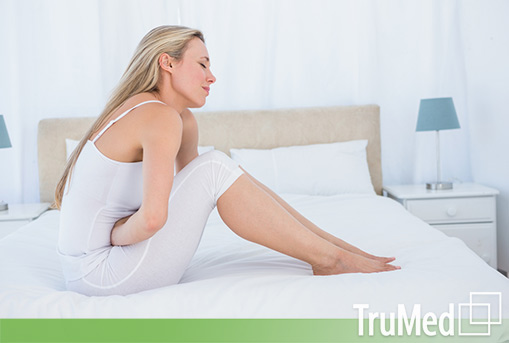 Comprehensive Allergy Testing
For digestive concerns we offer a number of tests.

Food Allergy testing, CDSA, Stool Microbiology and SIBO testing are all available.

We can assess for bacterial, yeast and parasitic growths.
Probiotics and various anti-microbials are often used.
In-Depth Digestive Testing

modern naturopath therapies













Dietary changes are a foundation of many of our protocols.



We always review your current diet in your first visit.




We often personalize diets based on test results


Food allergy testing is often used to provide rationale for changes .





Personalized Diets




We work with evidence based Vitamin therapies.

We optimize concentrations of nutrients normally present in the body



This often facilitates recorrection of abnormal body functions


Both oral and IV routes of administration are often used.

Orthomolecular Vitamin Therapy

We are highly experienced with IV Nutritional Therapy


We can achieve nutrient levels not possible with oral consumption.


IV therapy allows for rapid results in a range of conditions.

We usually administer vitamins, minerals and other natural extracts.


IV Nutritional Therapy
We excel at treating:

Digestive Concerns, Fatigue, Hormone Issues, and Fertility

Comprehensive Functional medicine testing in Edmonton

Special focus in IV Therapies and Cancer

We offer direct billing
Connect with Us