Naturopaths and Naturopathic medicine

Let's talk more about Naturopath medicine.

So let's discuss the origins of Naturopaths and learn a bit about their guiding principles.

Lastly, we'll discuss the training that your TruMed Naturopaths have.
We have four Naturopaths at TruMed: Dr. Muradov, Dr. Deol, Dr. Tran & Dr. Sumar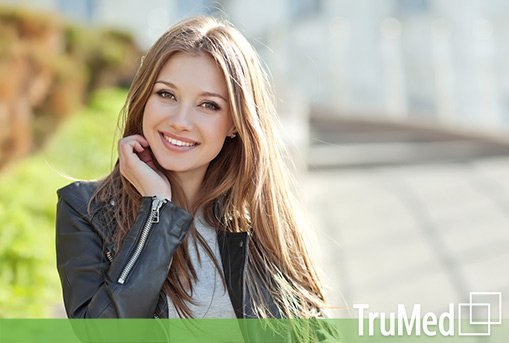 Naturopaths! Learn more about us
Where does Naturopath medicine originate?
Hippocrates, first formulated the concept of "the healing power of nature" which basically means that your body has an awesome innate ability to heal itself if it has the right support.

But North American Naturopathy traces its origins to Benedict Lust. He had a case of tuberculosis that did not respond to conventional treatment (1892!), so he returned to his Germany to undergo hydrotherapy treatments with Kneipp.
Cured by hydrotherapy, he returned back to the United States in 1896 and established Sanitariums and Water Cure Institutes.
In 1901 Dr. Lust opened the American School of Naturopathy in New York, which was the first naturopathic college in America. By the mid 1920s there were about 20 schools of naturopathy.
However, by the 1950s most Naturopath schools had closed their doors (apparently fallout from a published report called the Flexner report - which solidified the standard biomedical style of medicine and shunned natural practices as well as the advent of numerous new medications and treatments making more traditional practices fall out of favor).
Naturopathic medicine got its second wind with the National College of Naturopathic Medicine, opening in 1956. In 1978 the Ontario College of Naturopathic Medicine and John Bastyr College of Naturopathic Medicine. The Ontario College became the Canadian College of Naturopathic Medicine in 1992 - that's where three of TruMed's Naturopaths have their training.
So what sort of training do Naturopaths have?



Much to the surprise of many, Naturopaths have a ton of training:
4 year of post-graduate work:
3000 hours of class and 1,200 hours of clinical training, which results in the Doctor of Naturopathic Medicine designation.

The first two years are filled with primarily standard western medicine: anatomy, physiology, biochemistry, physical and clinical diagnosis, pathology, immunology and pharmacology.
Intermixed are numerous naturopath medical therapies: Nutrition, Botanical Medicine, Acupuncture, Homeopathy, Physical medicine, Hydrotherapy and others.


In order to practice in regulated places like Edmonton & Alberta, your TruMed Naturopath also had to pass the NPLEX licensing exams - one set of exams after second year and then another larger set after fourth year.
It doesn't stop there! Part of our regulation as a health profession in Alberta means we need to do a bunch of mandatory continuing education every year to keep up to date - and keep the registrar happy.

Your TruMed Naturopaths have done extra training in: Cancer Care, IV Therapy, Fertility, Hormone testing and treatment and electrodermal analysis.

The Naturopath Principles
Naturopathic doctors follow six fundamental principles:

The Healing Power of Nature - this doesn't mean just taking Natural things like herbs! It means there is an inherent self-healing process in the body and Naturopaths try and facilitate this.

Identify and Treat the Cause - This one is straight forward: Although Naturopaths also have treatments that supress symptoms, part of our training is looking for the cause of your concerns.

First Do No Harm - Naturopaths use methods and treatments which minimize the risk of harmful side effects, like herbs, vitamins and supplements.
Doctor as Teacher -Naturopaths take a ton of time with their patients and educate them to make better decisions.
Treat the Whole Person - Your Naturopath looks at all aspects of your health - diet, sleep, physical state and mental state and environmental factors.
Prevention - your Naturopath will help you prevent further disease.
The Naturopaths at TruMed:
Dr. Muradov, Dr. Tran, Dr. Sumar and Dr. Deol all practice out of our Edmonton clinic.
Dr. Muradov has had a Naturopath practice in Edmonton since 2010. He originally started with a general naturopathic medical practice with emphasis on IV Therapy and MS.
His interests have expanded over the years to include digestive concerns, fatigue and cancer.
We've also expanded our IV Therapy offerings and now TruMed has one of the biggest selections (if not the biggest!!) of natural infusion therapies in the city.
Dr. Muradov opened TruMed Naturopath Clinic in 2016 and it has been a thriving West Edmonton Naturopathic Clinic ever since.
Dr. Deol has been a Naturopathic associate at TruMed since 2017.
She began practicing as a Naturopath in Edmonton in 2013 and has always had a strong emphasis on alternative medicine approaches to Fertility as well as Traditional Chinese Medicine and Acupuncture and Fertility.
She maintains a general naturopathic medical practice but also focuses on pediatric concerns and IV Therapy.
Dr. Sumar graduated from Naturopathic College in 2010 with Dr. Muradov.
Under the mentorship of Dr. Gary Schafer ND, she added electrodermal analysis to her skill-set in 2012 and has been able to tackle the trickiest of cases using this unique technique.
Electrodermal analysis is familiar to most people as "Vega Testing" a non-invasive testing methodology that can test for numerous parameters that are not available or easily available through other test methodologies.
We are one of the few Naturopath clinics in Edmonton that offer Electrodermal analysis for our patients. We often use this for stubborn cases of rashes, headaches and allergy.
Dr. Tran began at TruMed in 2022 and brings a skillset of Prolotherapy, IV Therapy and Acupuncture to our clinic.
Prolotherapy is a unique modality that allows for healing of tendon, ligament and cartilage.
As a Naturopath clinic, TruMed emphasizes testing and modern functional medicines.
We offer Edmonton advanced Thyroid, Hormone, Nutritional, Allergy & Digestive Testing as well as Heavy metal and Infectious testing.

This allows our Naturopathic Doctors to make specific natural treatment recommendations for our Edmonton patients.
For more information on Naturopaths visit:
Questions about Naturopaths?
Get in touch
(780) 757-8378