IV Therapy & B12 Shots at TruMed Naturopath Clinic
We offer Edmonton Intravenous Vitamin Therapy & B12 shots
Our IV therapy treatments allow us to get rapid results for many conditions. The Naturopathic Doctors at TruMed are experienced with Vitamin Drips & Infusions and B12 shots.

Improving Energy & Mood is a common reason our Edmonton patients seek Vitamin IV therapy
B12 shots are an easy, cheap and rapid way to improve energy and mood.
Our Naturopath Clinic also has a number of IVs Therapies for Alternative Cancer treatment.
Many of our IV Therapies are enhanced by Hyperbaric Oxygen Therapy.
Our Naturopaths also administer IV glutathione for skin health.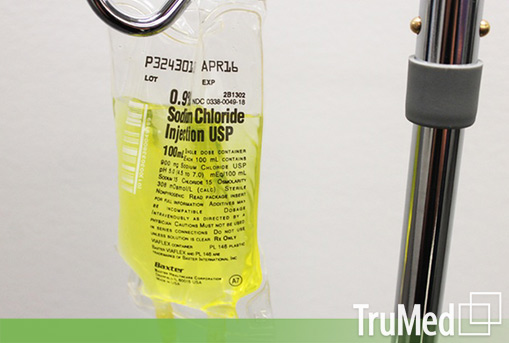 Naturopaths in Edmonton Focusing on IV Therapy
At TruMed we make it easy to try any of our IV Therapies.
Our Naturopaths will help you pick the best Vitamin IV for you.
Please call 780 757 8378 and you can book in for IV therapy.
Some of our IVs can be done back to back with Hyperbaric Oxygen Therapy.
The "advanced" Myers is TruMed's general vitamin IV Therapy.

SIRTUIN boosting NAD for maximum energy & longevity

High dose IVC can given by our NDs for cancer treatment.




We offer many alternative cancer therapies at our Edmonton office.

IV Glutathione shots used for skin whitening, longevity & detoxification.

Our Naturopathic doctors can administer high dose B12 shots
The Myers, IV NAD and IV Vitamin C are mechanistically synergistic with Hyperbaric Oxygen.
Try IV therapy for these conditions:


Fatigue - Fatigue is definitely the most common reason Edmontonians seek IV Therapy.
Our Clinic's general "Advanced Myers" IV is fantastic for many patients for fatigue. IV B1, B2, B3, B5, B12 and Magnesium make this IV Therapy a potent tonic for energy. The methyl-b12 we use can also improve focus and mood.
Best of all the administration time for the Myers is about 15 minutes.
Depression - Our Naturopathic doctors will spike your IV drip with extra B12, Magnesium and add Methyl-Folate for improving mood.
We can also add amino acids to your IV to give you raw building blocks for neurotransmitter production. The Methyl-b12 and Methyl-Folate rev up serotonin and dopamine production naturally.
IV Magnesium and B6 work together for a calming effect that can often improve sleep.


Skin Health - We can administer high dose IV Glutathione and IV Vitamin C to our Edmonton patients looking for skin lightening and brightening effects.
The natural stimulation of lighter pheomelanin pigment synthesis by Glutathione is thought to be one main mechanism of action.
Glutathione is extremely well tolerated. Our Naturopaths have administered thousands of treatments with little negative effect.
IBD (Crohn's / Colitis) - Our Naturopaths have seen awesome effects in our Edmonton IBD patients with IV Therapy.
Chronic diarrhea, and malabsorption can lead to multiple nutritional deficiencies, including deficiencies of a wide range of vitamins and minerals.
By bypassing the digestive tract we are able to replete nutrients and restore energy, and improve mood and cognitive function rapidly with IV Vitamin Therapy.
Fibromyalgia & CFS - Magnesium loaded IV Treatments can sometimes produce profound improvements in CFS & Fibro patients often with the addition of NAD+.
Our Naturopaths have seen numerous patients experience profound results with IV Vitamin Drip & Infusions.


Other conditions: Cancer, Multiple Sclerosis, Fertility, Heart Disease (Plaquex), Parkinson's, Athletic Performance and Immunity are other common reasons patients contact our Edmonton Naturopathic Doctors for Intravenous Vitamin Treatments.
B12 Shots
B12 shots can be spectacular for energy, memory and mood
Our Naturopaths administer high dose B12 shots for a variety of conditions other than fatigue.
Cardiovascular: Hyperhomocysteinemia
Dermatological: Hives, Rashes & Shingles
Ear nose throat: Hearing Loss, Ringing in Ears, Taste Dysfunction
Musculoskeletal: Back pain & Sciatica, Bursitis
Neurological: MS, Neuropathy, Neuralgia, Autism
Psychiatric: Anxiety, Depression, PPD & Bipolar
We are able to administer B12 doses between 1mg and 15mg
IV B12 doses are often 5 to 25mg.
Our Naturopathic Doctors use Hydroxocobalamin, Methylcobalamin, and Adenosylcobalamin at our Edmonton Office.
Our Naturopaths Dr Eric Muradov , Dr Cindy Tran and Dr Kirti Deol have administered thousands of Vitamin IVs for numerous conditions at our Edmonton Clinic.

If you want to see if IV Therapy is right for you please contact us for a complimentary IV therapy consultation.

For more information visit our IV Therapy page and Hyperbaric Chamber page.
Want to try IV Therapy?
Get in touch
(780) 757-8378