Naturopathic Fatigue Treatment in Edmonton
Our Naturopathic Doctors have mastered treatment of fatigue
Low energy and fatigue is the most common concern seen at our Edmonton Naturopath Clinic. We have experience with even the most complicated cases of low energy as well as Fibromyalgia and Chronic fatigue syndrome.

Our Naturopaths will look at vitamin levels and hormone levels to pin-point why your energy is low.
Adrenal issues are extremely common causes of Fatigue we see in our Edmonton patients as well as Thyroid dysfunction.

Our Naturopathic Doctors also assess for more complicated causes of fatigue such as: Magnesium & Iodine deficiency, Mitochondrial dysfunction, Viral Infections like Epstein-Barr, Toxicities such as mercury toxicity or bromine toxicity.

Bromine toxicity is an issue that can interfere with iodine utilization in the body and cause symptoms of hypothyroidism despite normal thyroid lab tests - our Naturopaths see this frequently in Alberta.
IV Therapy is available as an aggressive fatigue treatment options.
Mercury toxicity is also a common issue that typically arises in those with current or past mercury dental amalgums. We evaluate this with a heavy metals urine test.
Viral infections are an overlooked cause of fatigue especially in young adults. Epstein-barr and HHV-6 are common culprits we find in blood testing.
Our Naturopaths can run organic acid testing which can be helpful to infer mitochondrial dysfunction.
Treatments like IV NAD+, IV NADH and IV or IM PolyMVA are helpful.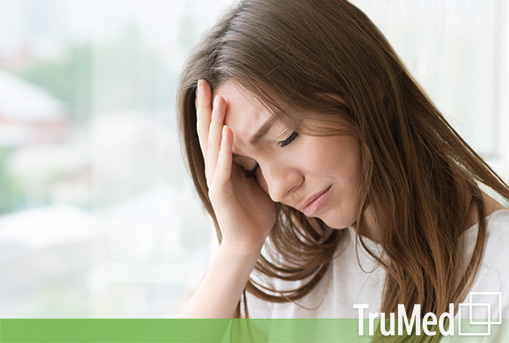 Fatigue treatment at TruMed
We always check comprehensive Thyroid Status (TSH, FT3, FT4, TPO) and iodine testing usually ties into this as well. Our Urinary iodine testing also covers bromine, cadmium and selenium.

Our NDs typically run salivary hormones (often DHEA and Cortisol) to assess Adrenal status. Cortisol testing can be 4-point to see Cortisol trends through the day.
We may also do nutritional testing to uncover nutrient deficiencies - common issues are found with Magnesium, B12 and Iodine. However issues in any of the B Vitamins can cause energy issues.
B-vitamins and magnesium are easily rectified with IV Myers Cocktail Vitamin infusions.




Comprehensive testing in Edmonton
Fatigue issues our Naturopaths commonly treat:
Hypoadrenalism (adrenal fatigue)
Hypothyroidism (Low thyroid function)
Low Nutrient Levels
Anemia
B12 deficiency
Magnesium Deficiency
Vitamin D Deficiency
Food allergies
Low blood sugar
Poor sleep quality
Low DHEA or Cortisol
Low Iodine
Viral Infections
Mitochondrial dysfunction
Our IV Therapies for Fatigue:
| | |
| --- | --- |
| | The classic vitamin infusion for energy. |
| | Our Myers with added B1, B12 and Magnesium |
| | IV NAD revs up your mitochondrial energy production |


Precise DUTCH Testing in Edmonton
Our Edmonton Naturopath Clinic offers a large range of option to improve your energy.

Vitamin IVs and IV Therapy are typically used if nutritional status issues are found.
IV NAD+ is a favorite of our Naturopaths as it can pack a tremendous energy punch especially in Fibromyalgia and Chronic fatigue.
Iodine levels are typically rectified with oral iodide in those who are found deficient at our clinic. Our Naturopaths find that repleting patients over a 4-5 month period is usually sufficient, but benefits are usually seen within 1-2 weeks.
B12 shots can be really effective for our Edmonton patients experiencing fatigue as well as accessory symptoms such as low mood, or focus and concentration issues.
Our Naturopathic Doctors usually give an intramuscular bolus of 5-10mg and effects are seen within 24 hours.
Viral infections are usually dealt with oral anti-virals as well as anti-viral IVs that are usually vitamin C based. Viral fatigue is often a stubborn condition to heal from, however, in our Naturopaths' experience benefits are often quickly seen as treatment commences.

Thyroid and Adrenal issues are usually dealt with herbs, and other natural preparations such as Adrenal Glandular extracts, however, our Naturopaths may suggest and refer for desiccated thyroid, Cytomel (t3) and Cortef (hydrocortisone) when bio-identical options are needed through referrals to collaborative Health Professionals.
Low energy?
Get in touch
(780) 757-8378