IV NAD+ treatment in Edmonton

Our Clinic is a Leader in IV NAD+ in Edmonton.

NAD+ is one of the most commonly administered IV treatments at our office.

It's a powerhouse option for energy and mood.
DNA repair, longevity and cognition are thought to be enhanced by NAD+ as well.

Dr. Muradov has extensive experience with IV NAD+.
IV NAD+ is thought to be synergistic with Hyperbaric Oxygen Therapy
NAD+ can be easily combined with other IVs like the Myers' or Glutathione.
TruMed makes it easy to access affordable NAD+ in Edmonton

Curious about NAD+?
Don't be shy ;)
780 757 8378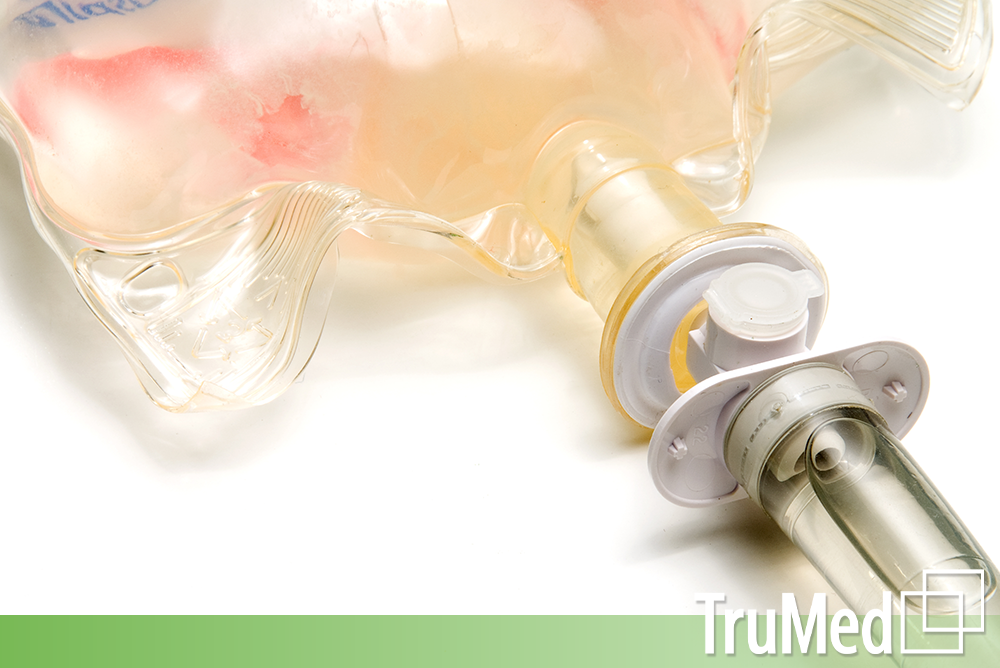 NAD+: cellular enhancement



Contact us for a free IV NAD+ consultation

Call 780 757 8378 and book your IV Therapy visit

You can usually get IV NAD+ on your first visit


Energy & Mood often improve with IV NAD+ Therapy.
We offer Edmonton Vitamin IVs, Drips & Nutrient Infusions.
The search is over. You've found us :)
NAD+ Basics

Our clinic can give both low dose and high dose NAD+ injections.
We use NAD+ in doses from 250-2000mg.
Our Naturopathic Doctors have a ton of experience with NAD+. We've seen amazing results for fatigue, chronic fatigue syndrome, fibromyalgia, athletic performance as well as substance withdrawal in our Edmonton patients.
NAD given intravenously over 3-12 hours can help curb withdrawal from alcohol and opioids. Our Naturopathic Doctor also add in Vitamins (specifically B1, B3 and Vitamin C) to give even more robust benefits for alcohol withdrawal. We also infuse these NAD injections with a large volume of saline to allow for simultaneous rehydration in our Edmonton withdrawal patients.
The reason NAD is given IV is that it has poor oral bioavailability. Animal studies have shown that upon oral ingestion, NAD+ is broken down into nicotinamide primarily, but also NR (nicotinomide riboside) and NMN (nicotinamide mononucleotide) before being absorbed.
NAD given over about an hour can provide a massive boost in energy.

We've seen many patients get a boost even before they leave the clinic.

A 2019 trial demonstrated that in the first two hours of a NAD IV, that it's rapidly taken up by cells - which is why some patients get an immediate energy boost.

Typically, the older a client is, the more potential benefit to be had from NAD+ as levels of NAD+ naturally decline with age.
Of course our Naturopaths always do a robust fatigue workup in all our Edmonton patients - assessing Adrenal Health, Thyroid Health, Male Hormones and key energy producing nutrients. NAD+ is a tool that can be helpful for some of the most stubborn cases of fatigue that were resistant to all other treatments.
NAD+ has synergy with Hyperbaric Oxygen as the Oxygen provides additional substrate for Oxidative Phosphorylation which is NADH dependent.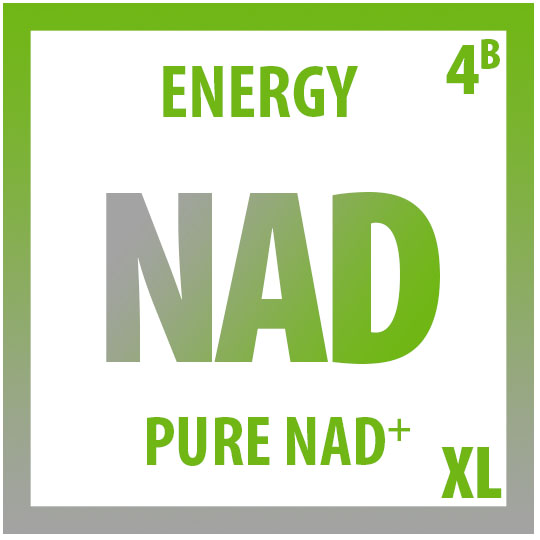 NAD IV Therapy in Edmonton
Key Ingredients

NAD+

Pure pharmaceutical grade NAD+ (nicotinamide adenine dinucleotide)

B Vitamins

B Vitamins can be dripped after or during the NAD for additional support

Vitamin C

Vitamin C can be added for additional withdrawal or immune support.

Glutathione

IV Glutathione can be easily added to the end of your IV NAD+ treatment
NAD+ Biochemistry
NAD+ is synthesized via three major pathways, including the de novo (from scratch) kynurenine pathway pathway, the Preiss-Handler pathway, and the salvage pathway.

Mammals have seven Sirtuins (SIRT1–7) which are found in different subcellular locations and Sirtuins require NAD+ as a cofactor.
SIRT1 is predominantly expressed in neurons. The activity of SIRT1, regulates diverse biological processes related to axonal integrity which catabolize NAD+ to Nicotinamide.
Dietary uptake of NAD+ precursors, such as the niacin-derived nicotinic acid (NA), nicotinamide (NAM) and nicotinamide riboside (NR), which in mammals are converted into NAD through the salvage pathway so we can recommend oral intake of various NAD precursors to maintain NAD levels after IV NAD therapy.
The kynurenine pathway: tryptophan is converted via two steps to the intermediate kynurenine, which can generate NAD+.

The Preiss-Handler pathway synthesizes NAD+ from nicotinic acid (NA)

The NAD+ salvage pathway recycles nicotinamide (NAM) and Nicotinamide Riboside (NR) to nicotinamide mononucleotide (NMN) which then converts to NAD+.

NAD+ plays an essential role in glycolysis (glucose conversion to pyruvate). During cellular respiration NAD+ is reduced to NADH by the enzymes of glycolysis and the tricarboxylic acid/citric acid (TCA) cycle before being re-oxidized to NAD+ by cytochrome complexes in the mitochondria.
NAD+ (as NADH) is also involved in the electron transport chain as an electron donor which is Oxygen dependent and thus is synergistic with Hyperbaric Oxygen Therapy.
NAD can stimulate energy production by replenishing depleted cellular stores of ATP.
NAD+ is involved in serotonin production.
NAD+ as NADPH is involved in converting oxidized Glutathione (GSSG) back to reduced Glutathione (via Glutathione reductase).
By providing NAD+ intravenously with IV therapy we provide additional substrate for ATP production and in some patients this can produce profound increases in energy.
With regards to information about NAD and its use in addiction and recovery, the original research appears to have come from authors Block and Broom, as well as Dr. Hitt, giving patients NAD and an amino acid formula for 10 consecutive days ranging from 5 to 10 hours daily, to significantly lessen withdrawal from a variety of drugs and alcohol.

A 2019 study from Grant demonstrated the fate of IV NAD over a 6 hour period. The results implied that initially there is rapid uptake of NAD+ when given intravenously.
NAD+ side effects
When given at a reasonable rate, NAD+ is well tolerated. However, rapid infusions (greater than 4mg/minute) of NAD+ for most patients causes nausea, headaches, chest pressure, and possibly diarrhea (although rare).
The most common side effect of NAD+ is increased energy!
NAD+ and the brain
At our clinic our Naturopathic doctors are interested in NAD+ and brain health in our Edmonton patients with neurological disease.
An age-dependent reduction of NAD+ levels in the human brain from healthy volunteers has been demonstrated. In mice, there was a nearly 40% decrease of NAD+ levels in the hippocampus in 10 to 12 month-old mice compared with 1month old mice.
NAD+ augmentation restores mitochondrial function leading to enhanced neuronal survival and improved cognitive function in premature aging animal models and reduced NAD+ levels contribute to most, if not all, of the hallmarks of brain aging and evidence supports a critical role for NAD+ in stem cell rejuvenation and neurogenesis.

NAD+ augmentation causes induction of autophagy/mitophagy, decreases the elevated levels of ROS, and is the precursor of regulators of Ca2+ signaling.
Furthermore, NAD+ plays a critical role in DNA repair through multiple pathways.
In Alzheimer's disease models, supplementation with the NAD+ precursor NR inhibited the disease-associated neuroinflammation, decreased the numbers of activated microglia and astrocytes, and reduced pro-inflammatory cytokines.
NAD+ IVs in Edmonton at TruMed
NAD+ IV Dosing
For fatigue and anti-aging we use smaller doses (around 250-500mg) run over about an hour and support with other oral mitochondrial agents like nicotinamide riboside or nicotinamide mononucleotide or NADH with a preference for NR since it has been studied showing "that single doses of 100, 300 and 1,000 mg of NR produce dose-dependent increases in the blood NAD+." Dosing of NR orally however does not appear to give the same boost we see in patients when NAD is given IV. IV NAD+ given after Hyperbaric Oxygen Therapy would theoretically have an enhanced effect.
For fatigue our Naturopathic Doctors usually recommend an IV once weekly and the benefits tend to accrue and last longer and longer.
Another strategy is to front load the NAD+ - we can give 3-4 days of back to back NAD+ before discontinuing for 2-3 weeks.
For withdrawal patient are usually given 1500-2000mg on their first day with descending doses on subsequent days for a total of 3-5 days. NAD+ is usually given for alcohol or opioid withdrawal. Key nutrients for alcohol withdrawl are B1, B3 and Vitamin C. Whereas Magnesium, B3 and Vitamin C are key nutrients in Opioid withdrawal alongside NAD+.
Our Naturopaths usually don't run NAD IV Therapy any faster than 1 hour for every 250mg because some patients get fairly severe nausea if NAD is given too quickly.
For drug withdrawal, patients can schedule an IV to begin the day after they cease drug intake.
Best results for withdrawal are seen with IVs given 3-5 consecutive days.
Day 1 and 2 are 8-12 hours, days 3-5 are 4-6 hours for withdrawal.

BDCET - B Derived Coenzyme Therapy or IV NAD+
In 2013 Dr Muradov attended a Naturopathic IV seminar from Dr. Greg Shen, an associate of Dr. William Hitt - a pioneer in the use of IV Vitamin Therapy and NAD+ for addiction.


IV NAD was originally used for alcoholism which we've verified at our clinic.
Although it has been suggested that IV NAD+ is less effective for tobacco and marijuana. Not surprisingly Niacin and Niacinamide (B3) have also been studied for improving alcohol cessation (less insomnia, more stable mood, better social and emotional functioning, and decreased need for medications).
For marijuana and tobacco, NAC (N-acetyl cysteine) is a cornerstone therapy that our Naturopaths use.

Vitamin C, Thiamine and Niacinamide given IV are powerful synergists for IV NAD+ and alcoholism.
IV NAD+ can be a 10 day therapy with IV amino acids, B vitamins, Vitamin C most commonly. The shortest protocols are 4-5 days of continuous NAD+.
Alcohol, Cocaine and Crystal meth are thought to be the easiest to treat whereas benzodiazepines are thought to be the hardest (may require up to 15 consecutive days).

Within three days most patients will experience the NAD+ benefits on their withdrawal - calmness, clarity of thought, reduction in cravings, energy.
The "Elite IV NAD+" schedule:
25 grams IV Vitamin C, with a Myers Cocktail
1500mg IV NAD
IV Amino Acids, Acetyl-L-Carnitine and Glutathione Push
Our Naturopathic Doctors have extensive IV Therapy experience - We've given thousands of infusions in our Edmonton clinic.
Curious about NAD+?
Give us a call
(780) 757-8378
Resources: Sinclair Lab, NAD+ Podcast, NAD+ Pubmed Article