Hormone Testing in Edmonton
Our Naturopaths take the guess work out of hormone health.

We offer Edmonton all available hormone testing methods:

Blood, Urinary and Salivary hormone testing is run by our Naturopaths.
Unique combinations of hormone testing are suggested according to a given patient's needs.
Fatigue, Infertility, Weight Gain, PMS, PCOS, Menopause, Hypothyroidism and Adrenal fatigue are effectively treated through precise testing.

We'll be unraveling the confusion between using Blood, Saliva, & Urine Testing for understanding your Hormone levels.

Accurate testing is the best way to make sure hormone balancing treatments are properly implemented.
Blood Testing
Blood testing is quick, low cost (relatively speaking) and is a great testing type to be able to communicate results to other practitioners.
Medical Doctors, Pharmacists and Nurse Practitioners are often used to blood based testing and staying within that methodology makes it easy to convey results to non-Naturopath practitioners.
Blood based hormone testing can be used to measure a wide array of analytes and can include hypothalamic and pituitary peptide hormones (like, LH, FSH and TSH) which are important in many hormone cases especially in our pre and post menopausal patients and Thyroid patients.

Blood based testing also allows us to add basic measurements of additional non-hormonal areas (iron levels, and other nutrients, inflammatory parameters, glucose, insulin and others). Turnaround times for blood is often just a few days whereas Saliva or Urine are usually weeks.
Obvious disadvantages of blood based hormone testing are that venipuncture is required as well as time consuming lab visits. Whereas most Saliva and Urine tests are convenient take home tests.
One issue our Naturopaths have seen with blood based testing is that it can greatly underestimate hormone levels when patients are using topical hormones. We've seen some patients massively overdosed on topical hormone treatments when other practitioners are chasing blood levels (which stubbornly elevated with topical hormone administration).

We usually suggest transitioning to Urine or Saliva to track topical hormone hormone treatments. Blood based testing is great when hormones are orally administered.
Blood based testing is the gold standard for Thyroid testing and our Naturopaths almost exclusively use blood for tracking your Thyroid hormones. We do track Iodine levels in the urine however (as a reflection of blood iodine levels).
Saliva Testing
It's convenient, is "medium cost" and is highly clinically relevant.
Naturopaths at TruMed have done and do a ton of Saliva Hormone testing.
Saliva testing is somewhat limited with respect to the analytes that can be tested. Salivary Hormone testing is a non-invasive at home collection method that can easily allow for multiple time point testing and in this way it's similar to Urine Hormone Testing.
Hormones in the blood are mostly bound (95-99%) bound to carrier proteins, and when bound, are unavailable to target tissues. Saliva testing measures the amount of unbound hormone available to target tissues – it's what we call "the bioavailable hormone." For this reason, saliva testing better relates to the clinically active hormone levels and if a better gauge of hormone excess or deficiency than what we attain from blood hormone testing.

Saliva is a good option for monitoring topical hormone therapy. Our preference is usually to suggest blood based monitoring for oral hormone therapies.
Our Naturopathic Doctors use Saliva to measure these principal male and female hormones: Estradiol, Progesterone, DHEA, Cortisol and Testosterone.
Saliva does not unfortunately have any hormonal metabolites. For instance, Saliva does not offer 5-Alpha Metabolites which makes it less effective for issues like female acne or male pattern hair loss.
Our Naturopaths find Saliva testing relevant for assessment of Adrenal Function (Cortisol and DHEA) as well as Luteal phase Estradiol and Progesterone testing.
The at-home collection method of Saliva allows us to measure bed-time Cortisol levels in our Edmonton patients which has particular relevance to patients dealing with insomnia.
Salivary Hormone Testing is not accurate for sublingual (under the tongue) hormone treatments because these deliver hormone directly to the salivary glands – giving a false-high levels but sublingual hormones are not a common recommendation of ours anyway.
Urine Testing
Urinary hormone testing is the only way to see how the body is metabolizing hormones.
Dried Urine Hormone Testing "DUTCH" Hormone Testing is the best way to measure adrenal and sex steroid hormones and their by-products. Dried Urine Testing allows our Naturopaths to dive into the metabolic pathways of your Hormones.
Urine testing gives a full spread of Estrogens (Estradiol, Estrone and Estriol) and their hydroxylated byproducts (2, 4, and 16 hydroxyestrone) which can indicate if you have protective, genotoxic or high estrogenic metabolites respectively as well as methylated products.
Urine hormone testing also gives our Naturopaths a deeper look at Adrenal health. Cortisol, Cortisone and the Cortisol breakdown metabolites are all assessed which can reflect hypo or hyperthyroidism, inflammation and poor liver function.
DUTCH testing also gives our Naturopathic Doctors a look at androgens (Testosterone, DHEA) and Androstenedione 5-Alpha and 5-Beta metabolites and is excellent for male and female acne as well as abnormal hair growth or hair loss. It's our weapon of choice in Acne alongside Food sensitivity testing.
Urine hormone testing gives a tremendous amount of data but can be expensive.
Lastly, Urine testing also allows for a look at neurotransmitter metabolites (Dopamine, Norepinephrine and Epinephrine) and Melatonin as well as markers reflecting B6 and B12 status as well as Glutathione status.
So Urine hormone testing gives a very detailed look into your hormone health and can help unravel cases where blood or saliva were simply not detailed enough but it can be expensive especially when other tests are being run.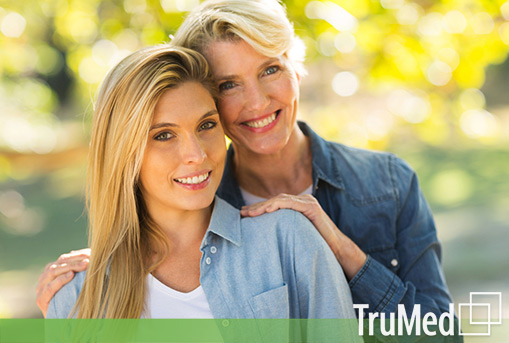 Complete Hormone Testing in Edmonton

Salivary hormone testing is excellent for: DHEA, Cortisol, Progesterone, Testosterone and Estrogen .

Blood based testing is good for Comprehensive Thyroid Testing (TSH, FT3, FT4, RT3) and non-hormonal analytes like iron and B12.

"DUTCH" Urinary Testing is used for deeper understanding of hormone metabolites.
Naturopathic therapies are given based on your hormone test results.



Salivary Hormone Testing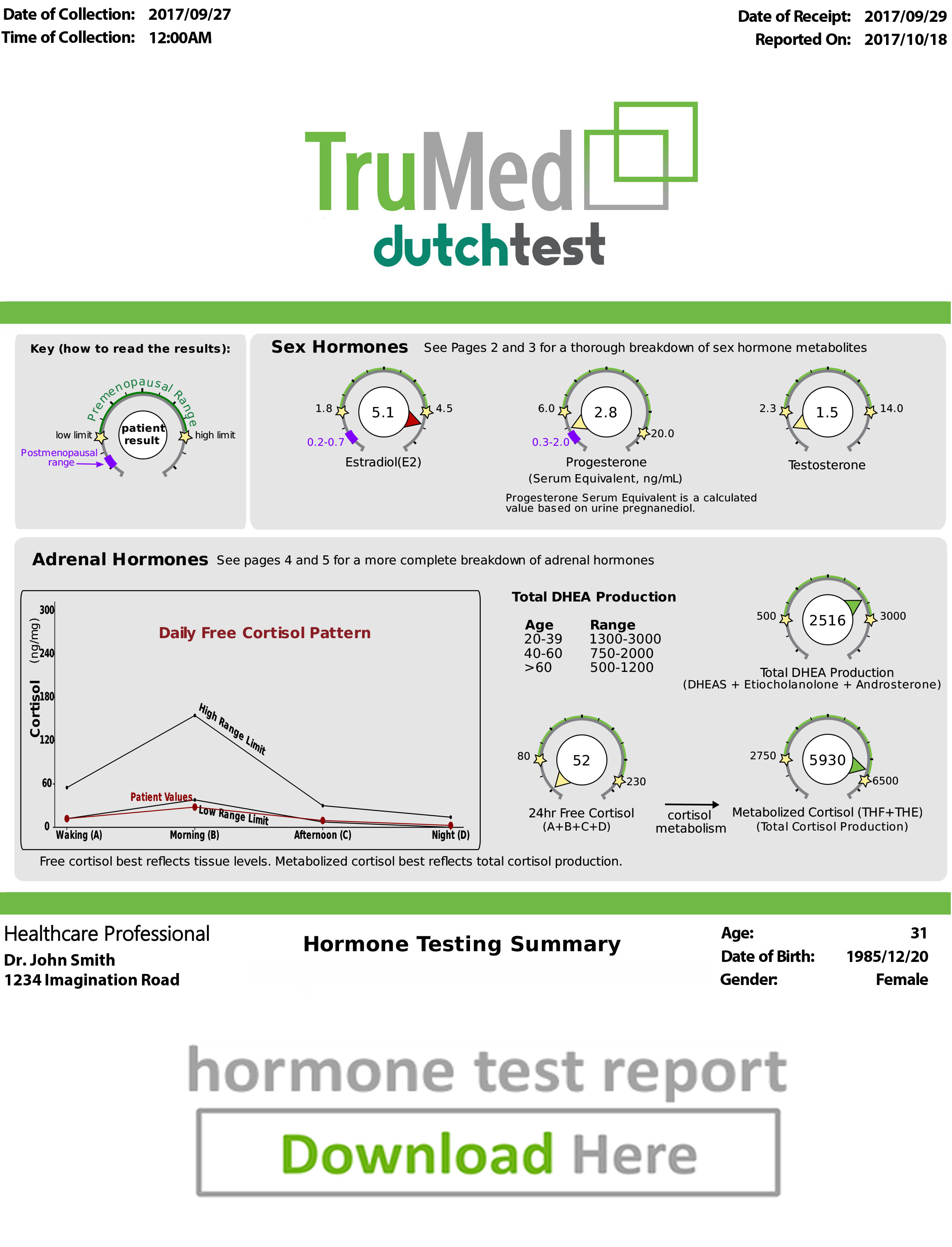 DUTCH Urine Hormone Testing
Hormone imbalances are associated with:

PMS
Menopause
PCOS
Endometriosis
Infertility
Migraines
Low libido
Low Energy
Brain fog
Poor Memory
Acne

For hormone balancing our Naturopath Clinic offers Edmonton all available options.

After hormone testing our Naturopaths begin with evidence based herbal and vitamin treatments.

Through our referral relationships with prescribers, we make Bio-identical hormones available.

Progesterone, Estriol, DHEA, Dessicated Thyroid, Cytomel (T3) and Hydrocortisone may be suggested in cases where stronger hormonal treatments are needed.

All of our Naturopaths all deal with hormonal concerns.
Want Your Hormones Tested?
We can help
(780) 757-8378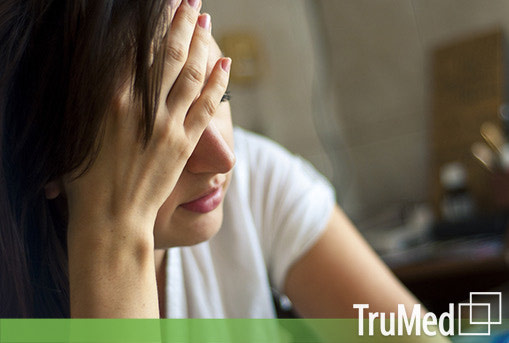 Our Naturopaths offer comprehensive thyroid testing and we work with Natural Dessicated Thyroid, Cytomel (T3) as well as compounded T4/T3 preparations (requires referral to one of our collaborative professionals)