IV Vitamin C treatment in Edmonton

Our Clinic is a Leader in IV Therapy in Edmonton.

One of the most commonly administered intravenous treatments is IV Vitamin C "IVC"

IV Vitamin C is usually administered as an Alternative Cancer Therapy.

Our clinic director, Naturopath Dr. Muradov has extensive experience with IV Vitamin C.
IV Vitamin C is thought to be strongly synergistic with Hyperbaric Chamber Treatment.
Our Edmonton office has two state of the art Hyperbaric Chambers.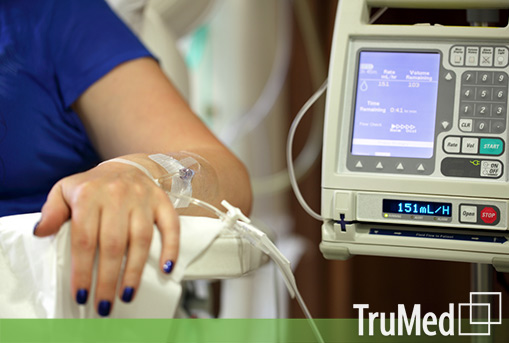 IV Vitamin C in Edmonton
For Cancer, IV Vitamin C can often be co-administered with various chemotherapies.
(Note* Many but not all chemotherapies are compatible with IV Vitamin C)

IVC is commonly used in Colon, Breast, Kidney & Bladder Cancer, Ovarian and Pancreatic Cancer.

In Colon and Breast Cancer we use Vitamin C IV with Artemesinin or a Metabolic approach

Our Naturopaths will help you decide the best Natural approach to take for your Cancer.
We pride ourselves on providing Edmonton advanced Alternative cancer treatments.
IV Vitamin C Therapy can often be administered after Hyperbaric treatment.
IV Vitamin C has shown benefit in:
Breast Cancer
Liver Cancer
Lymphoma
Bladder Cancer
Ovarian Cancer
Pancreatic Cancer
Kidney Cancer
We dose Intravenous Vitamin C anywhere from 5 grams to 125 grams per infusion.

IV Vitamin C can also be used for Lyme, Chronic Fatigue and Immune Boosting / Infections.
Usually in doses between 5 and 30 grams.


Doses for Cancer are typically from 50-125 grams of infused Vitamin C.
The blood levels achieved with IV Vitamin C are simply impossible to achieve orally with Vitamin C.
Data exists that suggests the effect of IV Vitamin C is enhanced by the addition Hyperbaric Oxygen.
Review Papers
In 2018, a review by Bazzan was published of all patients receiving IV Vitamin C for cancer for patients at the Thomas Jefferson University Hospital in Philadelphia over a 7-year period.
86 patients received doses of IV Vitamin C ranging from 50g to 150g.
Of those, 32 patients received only IV Vitamin C as part of their cancer management whereas 54 patients received IV Vitamin C in conjunction with chemotherapy (1837 doses - included drugs such as paclitaxel, carboplatin, sorafenib, irinotecan, and gemcitabine).
The most common adverse events related to IV Vitamin C were temporary nausea and discomfort at the injection site but this represented less than 3% of the total number of infusions.

Patients, overall, reported improvements in fatigue, pain, and mood with Intravenous Vitamin C.

The authors concluded that IV Vitamin C is safe and well tolerated in patients with cancer, and may be useful in symptom management and improving quality of life.

Another 2018 review looked at a total of 23 trials involving 385 cancer patients using IV vitamin C. The authors concluded IV Vitamin C was shown to be safe in nearly all patient populations, alone and in combination with chemotherapies (Nauman 2018).


Dosing & Safety
IV Vitamin C has been administered in doses as high as 200 g without adverse consequences.

A study at McGill University found no toxicity at IV Vitamin doses of up to 125g in Cancer.
At our naturopath clinic, most commonly for cancer, dosing is between 50 to 100 grams.

We always do measurements of renal function prior to IV Vitamin C, and periodically during treatment, as well as a pre-screen tolerance test called a G6PD Screen (glucose-6-phosphate dehydrogenase).

Tolerance of IV Vitamin C is extremely high and incidence of adverse effect is very low, even at doses above 100 grams.
Biochemistry
Vitamin C levels achievable only by IV infusion are cytotoxic to select cancer cell lines but not to normal cells by a mechanism involving formation of hydrogen peroxide from ascorbic acid (Vitamin C). Normal cells have more catalase enzyme that dismutates hydrogen peroxide.

Vitamin C may also deregulates cellular calcium homeostasis, thereby promoting cell death as well as reverse the hypermethylation triggered in oncogenic states.
High levels of ascorbate result in lower expression of HIF (HIF helps tumor cells shift from aerobic metabolism to anaerobic metabolism) which decreases tumor growth.
Hyperbaric Oxygen
Dominic P. D'Agostino and his group conducted experiments with regards to IV Vitamin C and Hyperbaric Oxygen Therapy.
Highly metastatic brain tumor cells (VM-M3) were treated with a less than cytotoxic concentration of Vitamin C (<0.5mM) and one session of HBOT (100% O2 for 60 minutes at 2.5 ATA).
Co-treatment with Hyperbaric Oxygen and 0.3mM AA significantly increased cytotoxicity compared to all other treatments presumably by providing additional substrate for Hydrogen peroxide production.
Paul Anderson ND suggests pairing low dose IV Vitamin C with 1.3 to 2.5 ATA Hyperbaric treatment whereas high dose strategies (over 25 grams Vitamin C) paired with 1.3 to 1.5 ATA Hyperbaric protocols.
Our Edmonton office has Hyperbaric chambers capable of 1.5 to 3.0 ATA Hyperbaric pressures.
IV Vitamin C and Infections
Vitamin C Injections can definitely impact numerous infections. We use low dose IVC primarily for acute infections like colds and flus. We might go higher with chronic infections such as Epstein-Barr Virus (EBV). Results on 178 patients from the Riordan Clinic with evidence of acute EBV infections who were treated with intravenous vitamin C (7.5 g to 50 g infusions) showed a reduction in antibody levels over time during IVC therapy that is consistent with observations that Vitamin C can hinder viral infection and replication.

Low Dose vs High
The Vitamin C IV infusions are in two major categories:

– Those for general immune and antioxidant support (Low Dose) - these IV's contain support nutrients, and occasionally are given with glutathione.

– Those for purely oxidative "cancer damaging" purposes (High Dose) - These generally only have minerals to balance blood electrolytes, and are generally not given with Glutathione or other nutrients on the same day
The high dose oxidative IVC formulas that have a prolonged oxidative effect in the body likely begin at 20-25 grams and above, and antioxidant IVs are anywhere from 1 gram to 15-20 grams.
How many IV treatments do I need?
It depends on what you are using IV Vitamin C for.
For skin health, at our Naturopath Clinic, we usually give Vitamin C drips with Glutathione 1-2x weekly for 4-12 weeks, usually using 5-10grams of Vitamin C.

For cancer, IV therapy is usually twice a week for 6-8 weeks and after about 20 IVs at that frequency then it can be done once a week assuming there are positive treatment responses.

20 IVs is not an arbitrary number, data from BIORC (Bastyr Integrative Oncology Research Centre) which has performed many thousands of IVC treatment for cancer, found that if a person was on therapy less than 12-15 IVs they could not properly assess a clear outcome.
What are all the things IV Vitamin C can be used for?
Most commonly we use IV Vitamin C for: Immunity, Skin Health, Infections.

We can also use IV Vitamin C for Cancer, Allergy and Longevity.
Side-effects to IV Vitamin C?
Surprisingly, not really. We've administered IV Vitamin C in high doses for 9 years with almost no side effects. High Dose IV Vitamin C can be dehydrating, because it's a hypertonic infusion, so we might need to pre-hydrate patients that might be at risk for dehydration like cancer patients to avoid dehydration effects like light headedness or headaches.
Need an IV?
Get in Touch
(780) 757-8378