IV Therapy in Edmonton
Our Naturopaths are Leaders in Vitamin IV Therapy in Edmonton.
Extensive experience with Intravenous Vitamin Infusions.

IV Vitamin Drips can rapidly improve energy and mood.

contact us for a complementary IV Vitamin therapy consultation
You can usually get an IV

on your first visit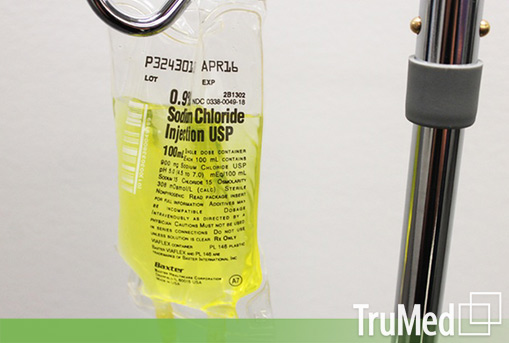 Call (780) 757-8378 to book your IV Vitamin therapy.
Edmonton's Top IV Drips
Myers is our general vitamin IV. Great for energy and mood.

High dose Vitamin C IVs given for cancer support.




We offer many alternative cancer treatments in Edmonton.

Glutathione injections for skin whitening, detox, MS & Parkinson's

Pure IV NAD+ infusions for energy, longevity and withdrawal.

We offer Edmonton IV Plaquex Drips for Cardiovascular disease.

Hydration IV with added B1, Magnesium, Folate and other vitamins

Our Naturopaths administer high dose B12 injections for a quick boost.

Vitamin IVs can often be combined - for example, we can give IV Glutathione after a Myers Cocktail IV
Our Naturopathic Doctors commonly offer IV Drips for these conditions:



Fatigue
Depression
Anxiety
Skin Health
Colds and Flus
Fibromyalgia
Chronic Fatigue
Hydration
Immunity
Infertility
Lyme Disease
Cancers

Can also respond well to IV Therapy:

Crohn's
Ulcerative Colitis
Celiac
Headaches
Shingles
Sinusitis
Adrenal Fatigue
Hypothyroidism
Multiple Sclerosis
ALS
Parkinson's
and many more!
Our IV Video!
We love using IV Vitamin Therapy for rapid results.

Cancer Support IVs:
- IV Vitamin C "IVC"


- IV Mistletoe Injections


- IV Curcumin Infusions


- IV Alpha Lipoic Acid Drips "ALA"
For all of our Naturopathic Cancer treatments we offer in Edmonton please visit: EICT.ca
*Free Consult is not offered to Cancer patients (longer consult required)

TruMed offers high dose IV Vitamin C for Cancer Therapy.


Vitamin C Background Data
The mechanisms of intravenous Vitamin C are distinct from those of orally administered vitamin C.
Oral dosing achieves a maximum serum concentration of less than 0.25 mM due to the limited absorptive capacity of the gastrointestinal tract.
With regards to low doses, in a study comparing a low dose of 1.25 g oral versus 1.25g IV vitamin C administration, there was a 6.6-fold greater plasma concentration achieved by the IV route over the oral route
Maximum oral doses usually hover around 5 grams.
Just for context, in our clinic, the lowest dose of Vitamin C we administer is 5 grams intravenously.
With regards to high dose IV Vitamin C, it can increase serum levels more than 100-fold: up to 30 mM

Vitamin C Cancer Data
Vitamin C is a well known anti-oxidant however high dose Intravenous Vitamin C is thought to stimulate production of oxidative species which are associated with IV Vitamin C's antitumor and chemosensitizing effects.
When we say "high dose" we're referring primarily to oxidative doses, which are generally thought to be above 25g although newer data demonstrates that lower doses do have oxidative effect albeit a transient one.
Moderate dose IV Vitamin C in humans have shown improvements in quality of life and cancer-related symptoms.
We consider moderate dose IV Vitamin C to be in the range of 5 - 25g.
Intravenous administration achieves a high concentration of Vitamin C in the blood, it's distributed to extravascular spaces and identical concentrations are achieved both in the plasma and in extracellular fluid.
In the extracellular fluid Vitamin C is oxidized (loses an electron becomes an ascorbate radical.)
Through electron transfer by a metal catalyst (copper or iron) the electron it gives out is transferred to an O2 molecule to make superoxide and then through superoxide dismutation (two hydrogens combine with superoxide), molecular oxygen & hydrogen peroxide is produced.
Tumor cells lack catalase, leaving them vulnerable to hydrogen peroxide from IV Vitamin C.
In addition to this tumor cells selectively take up more vitamin C compared to normal cells through upregulated transport by glucose transporters (GLUT) due to their increased metabolic need for glucose.
Because of the oxidative mechanism, synergy is expected between oxidative cancer therapies like high dose IV Vitamin C and Hyperbaric Oxygen.
Vitamin C Infectious Data
Several mechanisms of action have been proposed for this potential benefit.
Vitamin C is necessary for neutrophil function, as they typically accumulate ascorbic acid at eighty times the plasma concentration.
Vitamin C can stimulate the production of interferon and other anti-viral cytokines, while down regulating inflammation, as well as direct antiviral properties such as hindering viral infection, replication and protein assembly.
The direct anti-viral activity of Vitamin C has been studied extensively.
In one study, Vitamin C (in mM levels - only achievable through IV administration) dramatically reduced the ability of three different viral types (herpes simplex virus type 1, influenza virus type A, and picornaviridea virus 1) to infect cells.
Suspensions of herpes simplex viruses (types 1 and 2), cytomegalovirus, and parainfluenza virus type 2 were inactivated upon exposure to sodium ascorbate (also at pharmacologic concentrations in the millimolar range).
For most infections, our Naturopathic doctors use doses between 5 and 30 grams of Vitamin C along with Zinc, Selenium and Hydrochloric acid.
See - Fritz 2014 and Chen 2015 for more information on IV Vitamin C and Cancer
See - Mikirova 2015 for more information on Vitamin C and Viral infections
Interested in Vitamin IVs?

Get in touch
(780) 757-8378
Click here to see our clinic featured on CTV news.


IV Vitamin Therapy FAQ
Why IV Therapy? - Can't I just take Vitamins orally
IV Nutrient Infusions can achieve serum concentrations that are not obtainable with oral administration.
For example, the highest serum vitamin C level observed after oral administration of high doses of Vitamin C (to bowel tolerance) was 9.3 mg/dl. In contrast, IV infusions of 50 g (a moderate IV dose) of vitamin C resulted in a plasma level of 80 mg/dl or about 9 times higher.
Similarly, oral administration of magnesium results in only a small increase in serum magnesium concentrations, whereas IV Drip administration can double or triple the serum levels.
At TruMed - Our Naturopathic Doctors have extensive Nutrient IV therapy experience.
Our Naturopaths have administered thousands of Vitamin and Nutrient therapy IVs to our Edmonton patients.
We've seen much more robust results from the IV route than oral administration of the same vitamins.
How does IV Therapy work?
IV therapy works through multiple mechanisms.
First and foremost, when you give a nutrient intravenously, the absorption is 100%.
Whereas absorption of nutrients through oral administration varies greatly depending on the form and dose of the nutrients amongst other factors. Famously, Vitamin C taken orally is usually limited to 5 -10 grams in a single dose due to diarrhea from an osmotic gradient in the bowel.
Certain nutrients have been shown to exert pharmacological effects, that is, effects that are different or beyond their functional uses in body biochemistry.
For example, in large doses (upwards of 10 grams) Vitamin C has antiviral effects or with higher doses (upwards of 50 grams) Vitamin C can have anti-Cancer effects.
Simply put, IV nutrient infusions allow for dramatically high blood levels where nutrients can exert their pharmacologic effects.
In addition to having pharmacological effects, IV nutrient therapy is more effective than oral for correcting intracellular nutrient deficits.
IV Vitamin infusions produce a marked increase in the serum concentration, and provides a window of opportunity for deficient cells to take up magnesium against a concentration gradient.
The cells are repeatedly "flooded" with nutrients, so that they have the necessary substances for optimal function
How much does a Vitamin IV cost?
Unfortunately, IV Therapy can be cost prohibitive for some.
IV therapy in Edmonton costs range from $135 - $215 on average per infusion.
Fortunately, we do a ton of IV Therapy at TruMed which helps us keep our prices awesome.
Our most popular Vitamin IVs for energy and mood, our variations of the "Myers" cocktail are usually around $165.
NAD Vitamin Infusions range from $175-$195.
IV Glutathione treatment start around $135.
How often do I have to come for a Vitamin IV?
IV therapy frequency depends on the condition being treated.
Most commonly our Naturopathic Doctors are using Vitamin IV therapy for energy.
Commonly, one IV Treatment is used per week for 3 - 4 consecutive weeks to achieve sustained cellular and blood levels.
Then the Vitamin IVs are done every 4-8 weeks to maintain effect.
Administration time is usually less than 20 minutes for most Vitamin Cocktails
How quickly do you feel better after a Vitamin IV?
Vitamin IV therapy can give extremely rapid results.
For energy, for many patients we see positive effects within 24 hours.
Some patients with severe deficiencies can feel a robust effect within hours after their Vitamin drip.
Our Naturopaths have seen some patients at our Edmonton clinic get an immediate boost from NAD IV infusions.
What ingredients are in the IV bags?
IV Vitamin therapy often involves B Vitamins (B1, B2, B3, B5, B6, B12), Magnesium, and Vitamin C.
NAD+, a derivative of Vitamin B3, is a common single ingredient we use.
However, we often add additional nutrients (Selenium, Zinc, Calcium, Folate) depending on an individual's unique needs.
Your TruMed Naturopath will tailor your Vitamin Drip for your particular needs.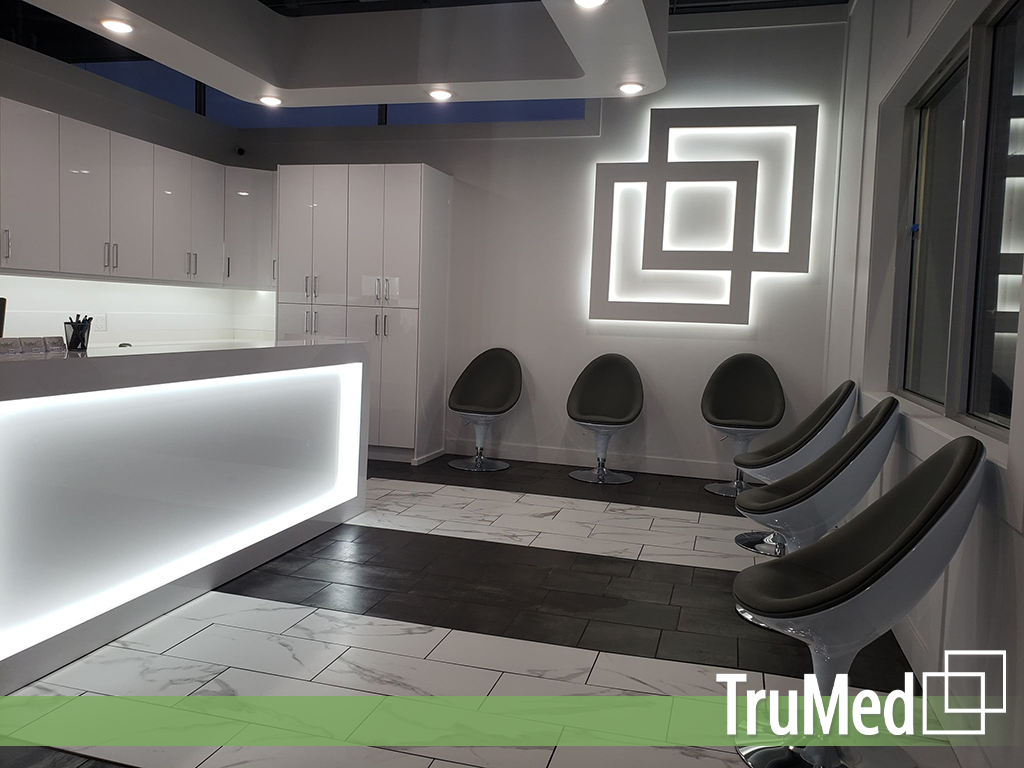 This is

TruMed
Our Naturopaths offer NAD+ IV Therapy Drips for Fatigue, Anti-aging and Withdrawal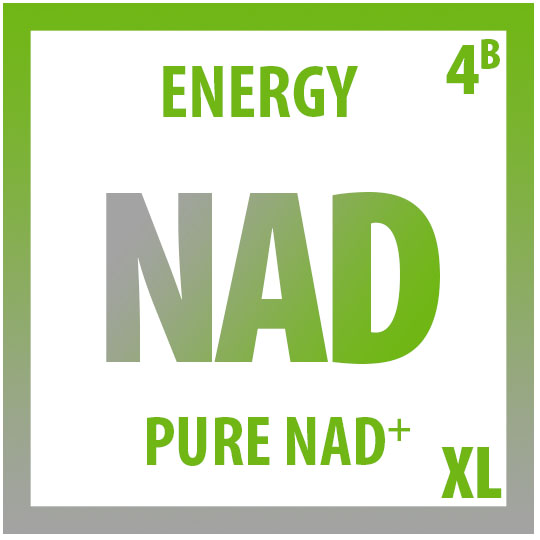 NAD FACTS: Nicotinamide adenine dinucleotide (NAD) is required for over 500 enzymatic reactions in the body


"NAD+" and "NADH" refer to the oxidized and reduced forms respectively.

With regards to longevity, the "sirtuins" a family of NAD+-dependent protein deacylases.
The average person has 3 grams of NAD in their body!
Orally, NR (nicotinamide riboside) and NMN (nicotinamide mononucleotide) are NAD precursors.
NAD+ levels decline with age and raising levels back up has shown benefits in a range of organisms.
Raising NAD+ levels in mice has shown to extend lifespan in various models.
NAD+ is involved at various points of the Krebs Cycle for energy production.
Because of its role in the Krebs Cycle - IV NAD is thought to synergize with Hyperbaric Oxygen.

Our Experience:
Because of NAD's roles in the Krebs Cycle, we've seen it profoundly improve fatigue in some patients after intravenous administration.
NAD infusions appear to impact cognitive clarity and mood in some patients.
IV NAD dosed between 250-500mg with an administration time of 1-2 hours is a common dose strategy.
IV NAD is well known to be used for substance withdrawal (stimulants, opiates and alcohol)
NAD when an IV is given too rapidly can produce profound nausea.
Intravenous NAD+ has given a profound energy boost in some of our most elusive cases.
IV NADH is also an option we work with for fatigue, as it has been studied in Chronic Fatigue Syndrome.


We've given thousands of Myers Vitamin Cocktails in Edmonton.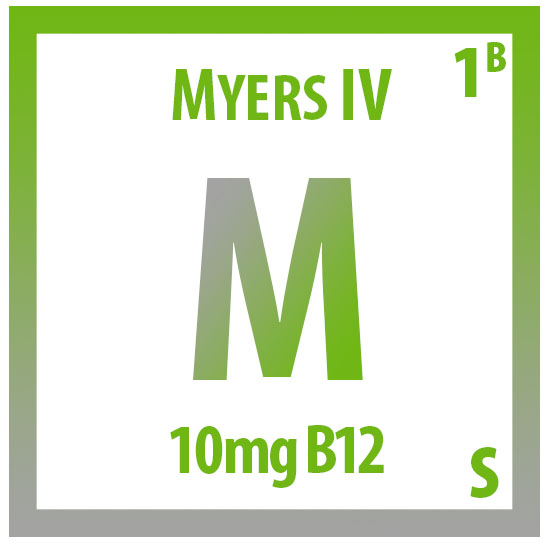 MYERS FACTS: The Myers is a very simple, yet extremely versatile infusion.
The Myers contains B-Vitamins, Magnesium, Calcium and Vitamin C.


The Myers is best given as a short length, small volume IV drip or "push"
Originally, it was used for: Fatigue, Fibromyalgia, Depression & Upper Respiratory Tract Infections
We expect additive action between administration of the Myers IV Therapy and Hyperbaric treatment
The addition of the Myers to a NAD+ IV can result in enhanced action of NAD+.
Our Experience:
We've seen it profoundly improve fatigue and mood in many patients.
Frequently given 1x weekly for 3-4 weeks to build up cellular and blood levels.
Higher infusion rapidity and concentration can result in enhanced effects.
Additives such as selenium, zinc, taurine & adenosylcobalamin are frequently used.
Occasionally, the addition of intramuscular B12 can prolong infusion benefits.
Top IV Therapy Ingredients



B1 - Thiamine! Is involved in the first step of energy production (make acetyl-CoA from pyruvate) which is why it's a crucial part of our IV Vitamin Therapies. Thiamine absorption is decreased by alcohol which makes it an important part of Banana Bag IVs especially when administered to those that have been drinking.
Although severe thiamine deficiency can cause brain damage, mild thiamine deficiency can result in fatigue and difficulty concentrating and poor memory. That's why Thiamine has been studied in post infectious fatigue and exercise induced fatigue.
Our Naturopaths usually add 200-400mg of Thiamine to our Energy oriented IVs.
We also add B1 to B12 shots for various conditions for an added kick (sciatica, post-herpetic neuralgia, and others). Thiamine is a crucial ingredient in our IV Vitamin Therapies.
B2 - Riboflavin! The precursor to Krebs cycle FAD (it's the coenzyme form) so it's also intimately involved in energy production which is why our Naturopathic doctors add additional Riboflavin to our Vitamin IVs which was a lacking component of the classic Myers Cocktail IV.
Riboflavin is what gives a B-Complex it's characteristic yellow color (and causes the yellow urine after having B Vitamins!)
Our Naturopaths use the form Riboflavin-5-Phosphate (biologically active form of B2) in our IV drips.
Because of Riboflavin's role in energy production it's used at our Naturopath clinic as part of migraine prevention protocols and of course is added to our migraine oriented IVs for this reason!
B3 - B3 occurs naturally in 2 forms: niacin (nicotinic acid) and niacinamide (nicotinamide) - we use Niacinamide primarily at our Naturopath clinic primarily because it's the principal form used in IV Vitamin Therapy and it's far better tolerated orally than niacin which can give a wicked rush of heat to the uninitiated!
Our Naturopaths love B3 because it is a precursor to NAD+ - nicotinamide adenine dinucleotide.
NAD+ plays a role in the the Krebs cycle and in the electron-transport chain as NADH (reduced form). But we also love giving pure NAD+ IV - we've seen it give an awesome energy boost in our Edmonton clients!

NAD+ aside, by inhibiting the enzyme, tryptophan pyrrolase (which breaks down tryptophan) B3 can increase the amount of tryptophan available to be converted to serotonin and give an awesome mood boost - so B3 is an important part of our mood oriented IV infusions.

Interestingly, we our Naturopaths may recommend topical niacinamide for acne! It's been studied to be as effective as topical clindamycin (antibiotic) for acne.

B12 - Methylcobalamin and Adenosylcobalamin are the biologically active forms of B12. Our Naturopaths almost exclusively give the Methylcobalamin form of B12 in our IV Vitamin treatments in an extremely concentrated format.

B12 is used to make Succinyl-CoA - part of the Krebs cycle and when converted to Succinate, it's involved in the Electron Transport Chain for even more ATP production.
So, when you get an energy oriented IV at TruMed, our Naturopaths will give you tons of B12 for this reason.
B12 is involved in the synthesis of S-adenosylmethionine (SAMe!) and SAMe is used to make Serotonin and Dopamine (Tyrosine & Tryptophan Hydroxylase) so our Naturopathic Doctors use a lot of B12 for improving energy and mood as both IV and IM B12 (shots!!).

With current reference ranges for B12, our Naturopaths have seen patients exhibit neuropsychiatric symptoms of B12 deficiency even though their lab values are low-normal. We usually like to see our patients with B12 levels above 500 ng/ml which is easily achieve with Vitamin IVs or B12 shots.

One proposed optimal range for B12 levels is 500–1300 pg/ml versus using 150pg/ml as the low end in Alberta (lame!)
Since its discovery in 1948, vitamin B12 given by intramuscular injection (IM) "B12 shots" have had a reputation of being a "tonic," capable of improving fatigue, mood, and overall well-being in certain people who are not necessarily deficient in the vitamin!

Our Naturopaths can give extremely high dose B12 shots at our Edmonton clinic.
B12 shots are a quick and cheap solution to improving energy, focus and mood. For some patients we give B12 shot syringes to take home so that they or their partner can administer the treatment.


Effective vitamin B12 therapy often consists of a 5000 μg (micrograms or 5mg) shot once a week for 4 weeks, then once monthly.
In many patients, supplementation with vitamin B12 orally (sublingual B12) in doses of 1000-5000 μg/day may control symptoms and and prolong the time between injections. B12 orally is usually insufficient for producing a robust effect but can easily prolong the effect of an injection.
B12 given IV can allow our Naturopaths to give doses that are much higher than what's achievable with a B12 shot.
We can give IV doses between 5 to 25mg easily or up to 50mg with more concentrated B12 formulations.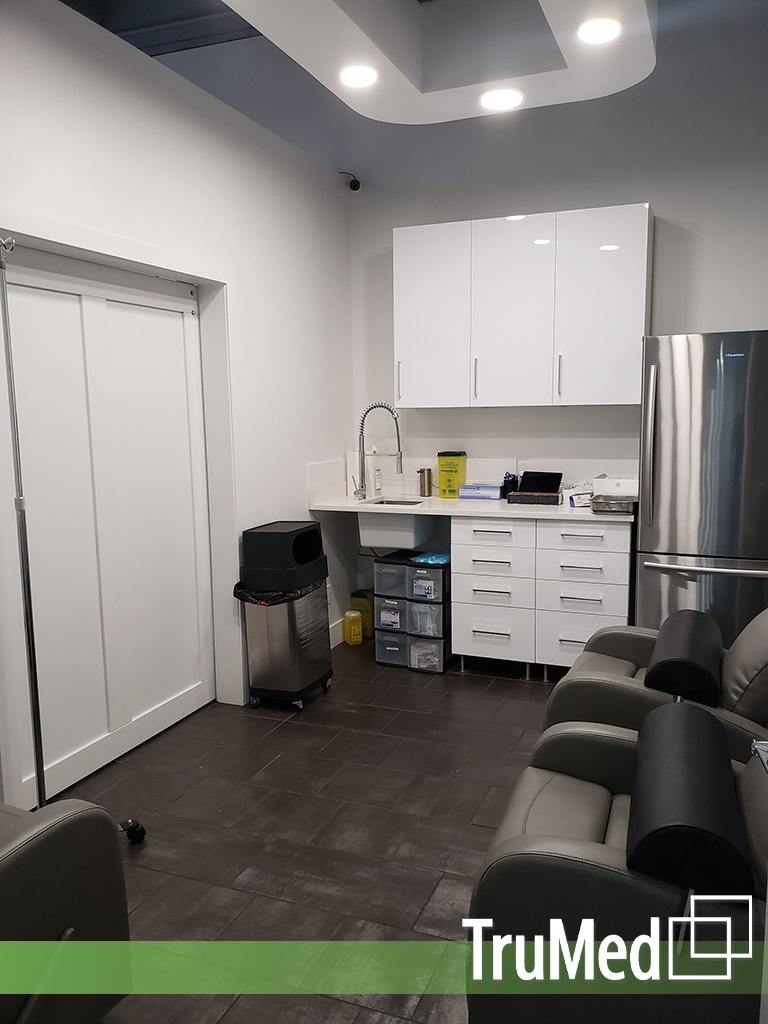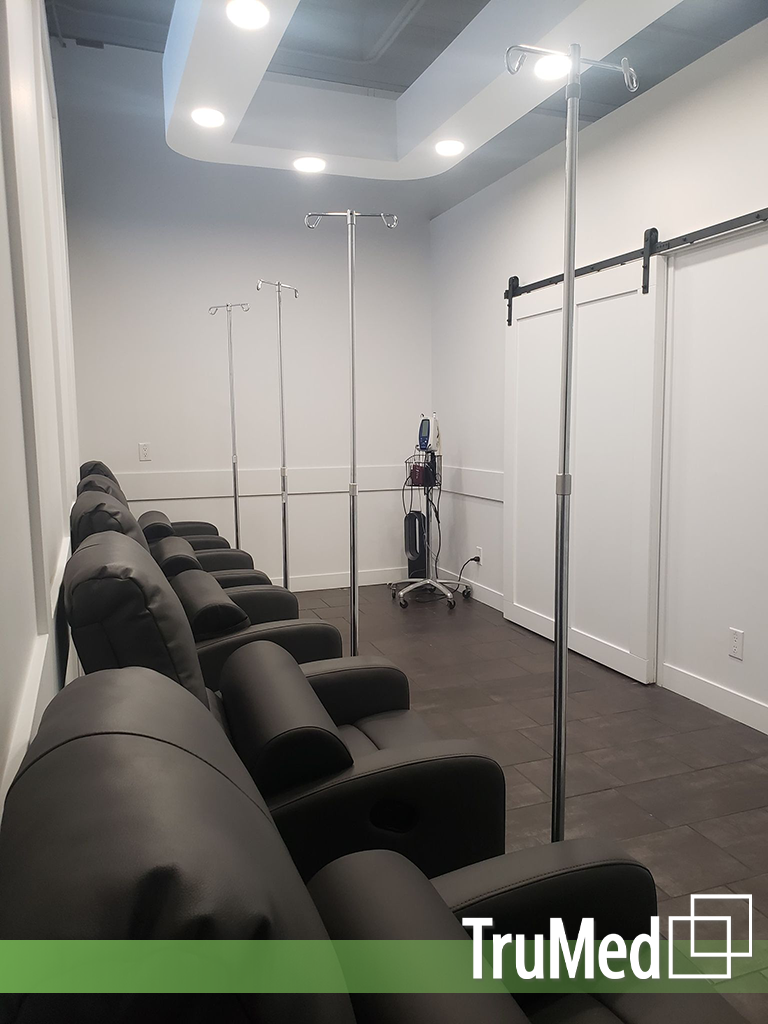 Cosmetic IV Therapy
Our IV Therapy for cosmetics is Glutathione and Vitamin C based

Two IV bags are used: One with vitamin C and another with Glutathione. The skin lightening properties of IV Glutathione Infusions is thought to be primarily related to stimulation of lighter pheomelanin pigment synthesis rather than darker eumelanin.


Two studies support the use of Glutathione based treatments for Skin Lightening and Brightening.
In a 2012 study, 60 people were given either glutathione capsules, or placebo. After 4 weeks, the melanin indices decreased consistently at all six sites in subjects who received glutathione indicating a lightening of the skin.
In a 2017 study subjects in three groups and took two forms of glutathione or placebo. After 12 weeks, in the glutathione groups, melanin index (indicating lighter skin) and skin wrinkles reduced while elasticity increased.
Intravenous Glutathione is well complimented with oral Liposomal Glutathione.
Very frequently patients do 1-2 Glutathione based IV treatments weekly for 8 - 12 weeks with regards to Cosmetic effects.


Fatigue
Vitamins, and minerals used intravenously can frequently enhance energy
We can compliment our oral fatigue treatments with IV therapy.
Typically our Naturopathic doctors use IV therapy to enhance energy after hormone balancing.
Our clinic uses vitamins, and minerals intravenously to enhance energy production pathways.
Most of the B vitamins and Magnesium play a role in energy production, and fatigue can result from a deficiency of individual B vitamins or Magnesium so we jack you up with B's and Mag as part of this IV

Additional B1, B12 and Magnesium are often added in comparison to the standard Myers Cocktail IV.
Our Naturopathic Doctors do a robust workup for fatigue.
We always check Cortisol and DHEA levels as a reflection of Adrenal function as well as Testosterone levels (which can affect energy is both men and women).
In women in particular, low DHEA and low testosterone are commonly co-occurring and have accessory symptoms like low mood and low libido.
Our Naturopaths always also assess Thyroid function in our fatigued patients.
We do a much deeper dive into Thyroid testing than most medical doctors do.
We also assess Thyroid related nutrients and arguably the most important Thyroid nutrient - Iodine! Which we see frequent low levels of in our Edmonton patients.
Mood
Vitamins can play a crucial role in both anxiety and depression
We can compliment our oral mood treatments with Vitamin IV therapy.
Vitamin, hormone and neurotransmitter testing is often used to uncover the causes of your mood issues.
IV delivery of vitamins can increase brain levels of key nutrients for anxiety and depression.

IV Therapy for mood is a preferred treatment because, in our experience, it can give rapid results like no other natural treatment can.
Methyl-folate is an interesting mood nutrient our Naturopaths often use. MTHF can significantly increase the response rate to SSRIs and our Naturopaths usually add additional MTHF to our IVs once we assess tolerance to intravenous Methyl-B12.

Both Methyl-folate and Methyl-B12 are thought to increase production of SAMe.
SAMe is involved in production of Serotonin and Dopamine (along with BH4)
Key IV Ingredients

MethylB12

Intravenous B12 used to enhance serotonin and dopamine.

MethylFolate

IV MTHF is effective for treatment resistant depression.

Amino Acids

IV aminos are building blocks for neurotransmitter production.
Additional Conditions
| | |
| --- | --- |
| Immunity | Vitamin C, Zinc, Selenium and HCL are key IV Ingredients |
| Migraine | IV Magnesium, B6 and Taurine are relevant for headaches |
| Lyme | IV ALA, Glutathione & Phospholipids for nerve restoration |
| IBD | IV Vitamins & Trace Elements often used in IBD patients |
| Mood | IV B12, Methyl-Folate and Aminos for mood |
| Heart Disease | IV Phospholipids are researched for hear & liver disease |
| Fertility | IV Glutathione, Zinc and Selenium for egg health |
Interested in Vitamin IV Therapy?
Call our Naturopaths!
(780) 757-8378