Dr. Muradov - Naturopath in Edmonton
Dr Eric Muradov is a Naturopathic Doctor, and is the director of TruMed.

Dr. Muradov is a major provider of Functional Medicine in Edmonton.


Dr. Muradov has extensive experience with fatigue, digestion and hormonal concerns.

He has addition training in Functional Medicine, Advanced IV therapies and Hyperbaric medicine.

He also has a special interest in Food Allergies, Cancer and Multiple Sclerosis.
Dr. Muradov does the majority of IV Therapy at TruMed Naturopath Clinic.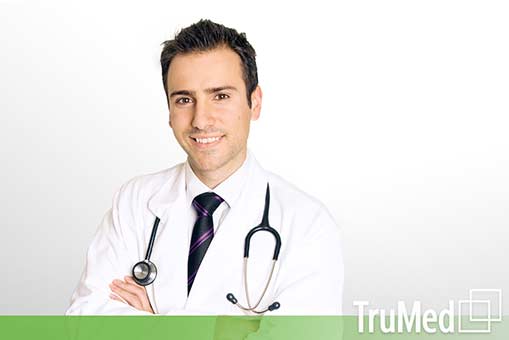 Dr. Muradov - Naturopath at TruMed
Dr. Muradov typically uses herbs, vitamins, functional medicines and dietary changes to treat his Edmonton patients.


He has done Advanced Naturopathic IV Therapy training so TruMed Clinic can provide a wide-range of IV Therapy Treatments. At TruMed our Naturopathic Doctors have administered thousands of Vitamin IVs to Edmontonians since 2010.
Typically every IV Treatment is tailored by our Naturopaths to meet the specific needs of our patients. Dr. Muradov will tweak your IV formula each visit.
In 2020, Dr. Muradov added Hyperbaric Oxygen to the list of services and special interests he offers Edmonton. Hyperbaric Chambers are a powerful healing modality often synergistic with IV Therapy.
Dr. Muradov focuses his Naturopath practice on Evidence Based Alternative and Functional medicines.

At our clinic all of our Naturopaths rely heavily on testing to get to the root of our patients' concerns.

Dr. Muradov does a lot of digestive and hormone testing. He's run thousands of food allergy tests on his Edmonton patients.
Dr. Muradov uses blood, urine and salivary hormone testing in his patients. We alternate between different hormone testing methodologies depending on the depth of testing a case needs. We also run a lot of Thyroid and Adrenal testing and Dr. Muradov is versed in treating both hypo and hyperthyroidism as well as hypocortisolism "Adrenal Fatigue."
All of the Naturopaths at TruMed try and deal with your concerns quickly and efficiently.

We typically run comprehensive testing on your first visit and give a complex treatment plan at your follow up.

Our Naturopathic Doctors usually check in with patients every 2-3 months to make sure they're on track.

On average we shoot for 3-5 visits to deal with most health concerns.
Looking for a Naturopath?
Call Us
(780) 757-8378