Naturopaths in Edmonton: Dr.Muradov Dr.Deol Dr.Sumar Dr.Tran


TruMed Naturopath Clinic -
Hormones, Digestion, Fatigue, Mood & Skin
Naturopathic Doctors,
Hyperbaric Chambers & IV Therapy
advanced naturopathic testing



modern

alternative treatments
| | | | |
| --- | --- | --- | --- |
| Hyperbaric Oxygen | IV Therapy | Evidence Based Supplements | Prolotherapy |

Hyperbaric Oxygen Therapy
Hyperbaric Treatment Enhances Tissue Healing
Injured tendons, ligaments, muscle, bone
Hyperbaric Oxygen can help heal brain injury
IV Therapy can be frequently paired with Hyperbaric
IV Therapy
Our Advanced Myers Cocktail, a potent IV which is frequently helpful for energy & mood.




Cleverly simple mix of B Vitamins, Magnesium and Vitamin C

Monstrous quantities of Intravenous Vitamin C are given by our Naturopathic Doctors for immune support.




By bypassing the GI, we can give intense Vitamin C doses

Glutathione injections are used for cosmetic purposes, detoxification support, and neurological disease.




Mainline the body's strongest anti-oxidant

Intravenous NAD+ is suggested by our Naturopaths for fatigue, cognitive function & longevity




NAD+ provides maximum mitochondrial support

Our Naturopathic Doctors offer Edmonton custom formulated rehydration formulas




No rehydration is more effective than IV hydration
We offer Edmonton a huge array of IV Vitamin Therapies
IV often used for: fatigue, mood, immunity, longevity, detox & fertility
Our Naturopaths will help you decide on the best IV Drip for you

Why Get IV Therapy at TruMed?
✓ Over 10 years of IV Therapy experience

✓ Over 10 000 IV treatments administered

✓ Large assortment of IV formulas & ingredients

✓ Treatments supervised by Naturopathic Doctors

Offering Edmonton Custom IV Therapy since 2011


Our Top Naturopathic Testing
Our Naturopathic Doctors use blood, saliva and urine testing for a comprehensive approach to hormone health

Evidence backed Food Sensitivity and Allergy Testing is used primarily by our Naturopaths for digestive issues

Deep Thyroid testing (Free Hormones & if needed RT3) is run by our Naturopathic Doctors for effective fatigue treatment

Our Naturopaths test for Yeast, Candida and SIBO frequently for digestive health

At TruMed our Naturopathic Doctors offer numerous micronutrient tests to pinpoint deficiencies

In certain medical conditions our Naturopathic Doctors screen for bacterial, viral and fungal infections and Lyme

Our Naturopathic Doctors offer Edmonton a range of modern Functional Medicine testing




Alternative treatments are suggested based off of your unique test results
Top 5 conditions we treat in Edmonton:
Our Naturopathic Doctors have a ton of experience treating fatigue for our Edmonton patients.
We always do a deep dive into hormones, thyroid and nutrition.
Our Naturopath clinic also offers Edmonton Intravenous Vitamin Therapy and IV NAD+ for rapid improvements in energy and mood.
Thyroid issues are something our Naturopaths see a lot of at our Edmonton clinic.
Our Naturopathic Doctors run Thyroid Panels (TSH, Free T3, Free T4, Thyroid Antibodies) and Adrenal Panels (Cortisol, DHEA).
We also consider related nutrients (Zinc, Vitamin A, Iodine, Selenium, Bromine & Cadmium) to get to the root of your Thyroid dysfunction.
Gas, Bloating, Diarrhea, Constipation and Abdominal pain are issues related to IBS we have a ton of experience treating in our Edmonton clients.
Food Allergy Testing, SIBO & Candida testing and Digestive Analyses help our Naturopaths get to the root of digestive issues.
Our Naturopaths are experienced with various skin concerns.
Acne & Eczema are the two most common ones we see in our Edmonton patients.
Both frequently improve with dietary modifications - our Naturopathic Doctors usually elect for Food Intolerance Testing for this.
With Acne, we'll jump into hormones and assess Estrogens, Androgens (male hormones) and their urinary metabolites.
Premenstrual syndrome issues are common at our Edmonton Naturopathic clinic.
More often than not our Naturopaths do Salivary or Urinary Hormone Testing to see the hormonal balance during the premenstrual period.
Our testing lets make specific recommendations to balance your hormones.
See all the conditions our Naturopaths treat
Our Special Interests



Each Naturopathic Doctor at TruMed has additional areas of focus:
Dr. Muradov also works with MS, Hyperbaric Oxygen & IV Therapy
Dr. Deol also focuses on Pediatrics and Fertility
Dr. Sumar also focuses on Allergic issues, Skin & Headaches
Dr. Tran focuses on Prolotherapy & Joint Repair

This is TruMed.
Our Approach
Detailed History
Your initial Naturopathic consultation at our clinic will be 30-60 minutes.
We book out substantial time so our Naturopathic Doctors can take an extremely detailed medical history.
We look at previous lab work, your medical history, as well as current and past standard and alternative treatments.
Our Naturopaths take the time to understand you and your health goals.
Our Naturopathic Doctors always run testing on our patients which differs depending on what health conditions you have.
The testing our Naturopaths run most commonly is - Food Sensitivity Testing, Thyroid & Adrenal Testing and Hormone Testing.
We do testing so we can get to the root of your concerns quickly.
Our Naturopaths use modern Naturopathic treatments like evidence based herbal & nutritional medicine, IV Therapy and Hyperbaric Oxygen.
Our evidence based approach helps us bring our patients the most effective Naturopathic treatments available.
Efficiency & Accuracy
At TruMed our approach is to get you back to balance as quickly as possible.
Naturopathic Medicine can be expensive, so our Naturopathic Doctors always try and deal with your concerns within 3-4 visits with the least amount of treatments possible.
By taking a detailed history, running specific testing and using evidence backed treatments we can efficiently deal with many common health concerns.
Get in touch
(780) 757-8378
Naturopath Facts
Education
Naturopathic Doctors in Edmonton have done at least 7-8 years of post secondary education.
Your Naturopath would have done at least 3 years of undergraduate work before pursuing a Doctorate in Naturopathic Medicine.
The training includes a tremendous amount of basic sciences and standard medical courses..
Naturopaths can do extra training in areas like IV Therapy and Hyperbaric Oxygen (like the ones at TruMed).
Understanding The Cause
In order to understand where your concerns originate your Naturopath will usually run extensive lab work and probably do a physical exam.
We tend to do complaint oriented physicals and we run standard blood work in addition to an entire suite of alternative lab tests.
Treatment
Naturopathic Doctors in Edmonton do not prescribe medications, so most of our treatments are "natural" such as vitamins, herbs and supplements.
The Naturopaths at TruMed also do a ton of dietary changes - personalized food sensitivity diets, ketogenic, carnivore, FODMAP, Wahls, AIP and others.
We also offer advanced Naturopathic therapies like IV Therapy and Hyperbaric Oxygen.


About Hyperbaric Oxygen
A patient is placed in pure oxygen under pressurized conditions.
Our goal is to saturate tissues with oxygen levels 10x-15x the typical levels of oxygen.
An oxygen rich environment allows for enhanced tissue metabolism to facilitate healing of tissues
Learn more about Hyperbaric Oxygen


Hyperbaric Mechanisms
Increased Collagen Production - Hyperbaric Therapy increases proliferation of collagen producing cells.

Improved Immune Activity - Treatment allows for the appropriate oxygen tension for white blood cell activity.

Blood Vessel Generation - Oxygen Therapy also encourages new blood vessels to grow.
Progenitor Cell Release - Hyperbaric exposures also mobilize progenitor cells to release growth factors.


Hyperbaric Therapy FAQ
What is Hyperbaric Oxygen Therapy?
Hyperbaric Oxygen Therapy uses precisely pressurized 100% pure oxygen to treat health conditions
How does Hyperbaric Oxygen Therapy Work?
The chamber dissolves 10-15x more oxygen into the blood so more can diffuse into tissues to enhance healing.
Less edema, enhanced collagen production, immune activity, new blood vessel growth mobilization are well known mechanisms.
How often are Hyperbaric treatments given?
The length and frequency of treatments will be individualized by your Naturopathic Doctor.
Most commonly, Hyperbaric Oxygen is given once daily, five days per week for 60 minutes.
IV Therapy may complement Hyperbaric treatments.
How many Hyperbaric treatments are needed?
For healing areas such wounds or neurological injury the effects are gradual.
Often times, 20 - 40 Hyperbaric Chamber "Dives" may be required.
Accepting New Hyperbaric Oxygen Patients



Dr. Deol has been practicing since 2013.


Dr. Deol strives to provide Edmonton the most comprehensive Naturopath medicine she can.
How to choose a Naturopath in Edmonton
| | |
| --- | --- |
| Find the right focus | Make sure the Naturopath has experience with your concerns. For instance, at TruMed we see lots of hormonal and digestive issues in our Edmonton patients. |
| Know the costs | Seeing a Naturopathic Doctor in Edmonton is private medicine, so you should make sure you are aware of the fees before booking your appointment. |
| Patience | Treatment from a Naturopath is often effective but it can sometimes take a few months to find the treatment that works for you. |
| Confidence | If after your first visit you don't feel comfortable and confident in your Naturopath, don't feel obligated, find another one in Edmonton that's a better fit. |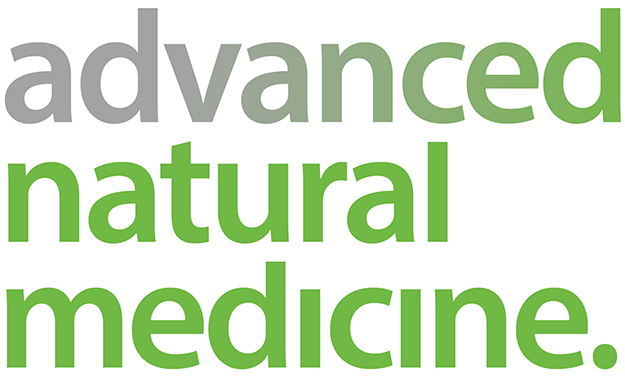 Top Reasons To Visit TruMed
| | |
| --- | --- |
| | We use a wide range of modern Hormone and Thyroid testing techniques (blood, urine, salivary) |
| | Up to date alternative therapies addressing the root of your health concerns, are used by our Naturopaths |
| | Our Naturopaths are trained in Advanced IV Therapy for rapid results in a range of conditions. |
| | We provide Edmonton with the newest research backed Food Sensitivity Testing. |
| | Our Clinic offers Hyperbaric Therapy - an advanced method that is well known to hasten healing. |
| | Most of our treatments are backed by human evidence from clinical trials and published studies and case reports. |
Test Reports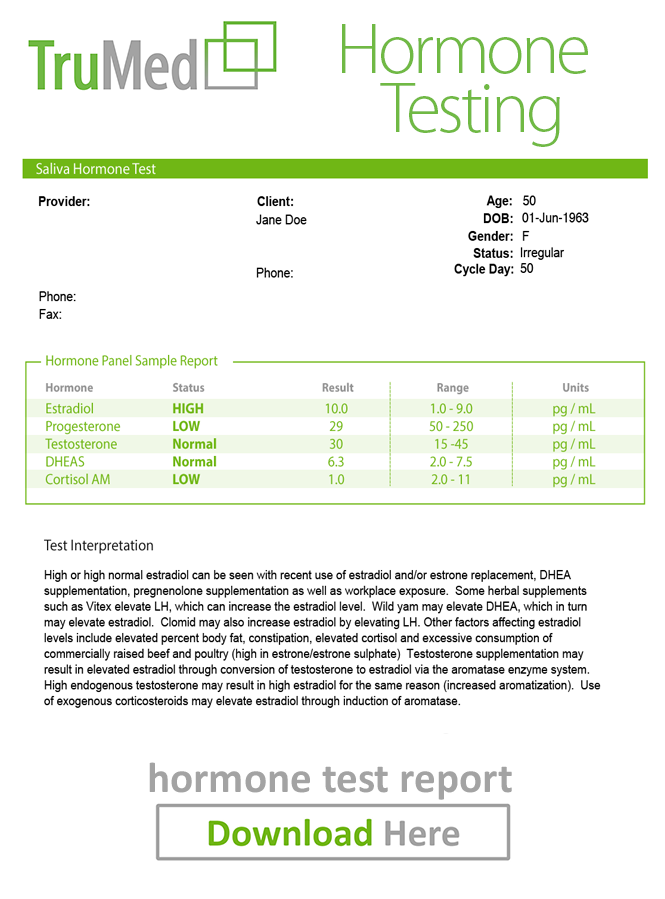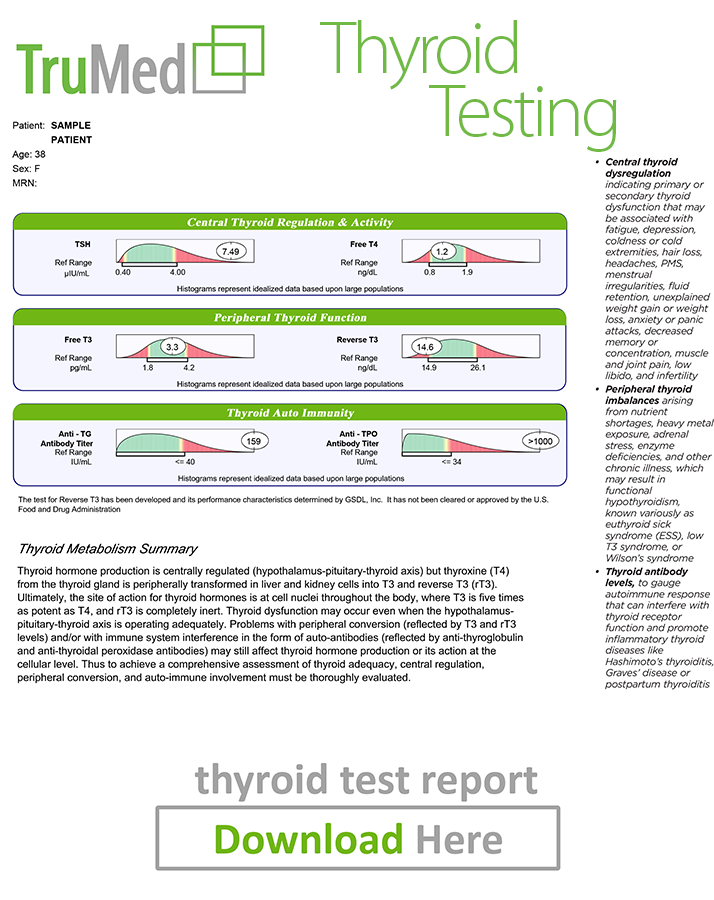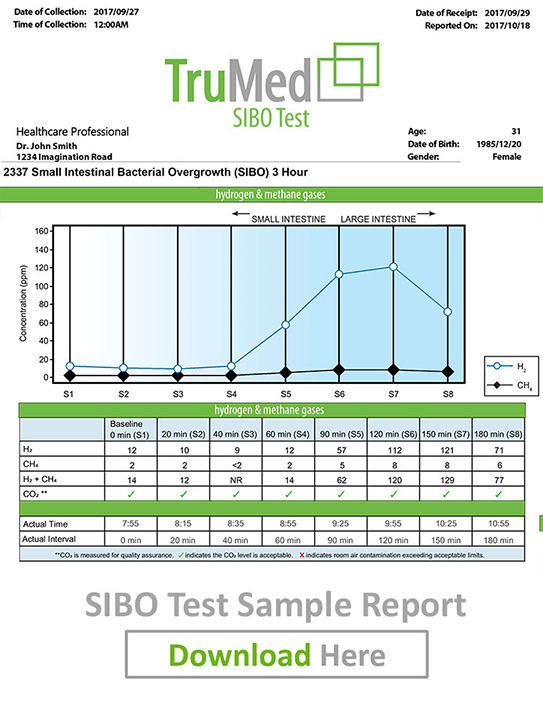 Top Questions about Naturopaths in Edmonton
Are Naturopaths real Doctors?
We are not Medical Doctors if that's what you mean! That's sort of the point.
Naturopathic Doctors are heavily trained in standard western medicine (like your MD).
But we also learn how to integrate vitamins, dietary changes and supplements into the treatment of your health concerns.
Are Naturopathic services covered by Alberta health?



Unfortunately no.
Naturopaths in Edmonton are private health care providers, so expect out of pocket costs.
However, lots of our patients get excellent reimbursement through their benefit plans.
How much do Naturopathic Doctors charge?
Every Naturopath in Edmonton has different prices for their services.
At TruMed Clinic our initial consultation is $265, that gets you about an hour with one of our Naturopathic Doctors.
But there might be additional costs for testing or supplements so be prepared!
How often do I have to come?



Seeing a Naturopathic Doctor is expensive so our Naturopaths try and cover all over your concerns within 2-4 visits.
We usually check in with our Edmonton patients every 1-4 months to track progress and adjust protocols.
What training do Naturopaths have?



Naturopathic Doctors have a ton of training.
All Naturopaths in Edmonton & Alberta have a four year Naturopathic Doctorate (after undergraduate training).
Usually a minimum of 7 - 8 years post secondary.
Our Naturopaths have additional training in Fertility, IV Therapy, Prolotherapy, Electrodermal analysis, Acupuncture and Hyperbaric Therapy.

Can Naturopaths prescribe medication?



Although Naturopaths have substantial training in pharmacology, in Edmonton & Alberta Naturopathic Doctors don't prescribe.
At TruMed our Naturopaths have relationships with some Edmonton prescribing professionals that we refer our patients to.
Can a Naturopath help with Anxiety or Depression?



Definitely.
Naturopaths can improve your mood in two ways.
First we can screen you for hormonal abnormalities that might be causing the mood issues in the first place.
Secondly, our Edmonton Naturopathic Docs can use numerous effective herbal medicines, IV therapies and nutrients that can help with both anxiety and depression.
Most of which can be combined with anti-depressant or anti-anxiety medications.

Can a Naturopath help with Acne?



Our Naturopaths work with Acne in our Edmonton patients all the time.
We usually want to figure out if there are any food triggers to your acne as well as hormonal imbalances.
Food allergy testing or dietary changes and salivary or urinary "DUTCH" testing are pretty important.
Sometimes our Naturopathic Doctors also use nutrients like Zinc and Vitamin A.
Can a Naturopath help with IBS?



Of course we can! Our Edmonton Naturopaths see and treat a ton of IBS.
We usually screen your diet, perform food sensitivity or food allergy testing and do some dietary changes.
Our Naturopaths also do digestion and microbiome analyses and then make recommendations specific to you.
Can a Naturopath help with Hair Loss?
Yup.
Our Naturopaths are usually looking for the cause of the hair loss.
If it's more male pattern, we usually do urinary "Dutch" hormone testing to get a feel for your androgen metabolites.
If it's more generalized hair loss we are usually looking at your Thyroid and iron levels.
Our Naturopaths see a lot of Thyroid issues causing hair loss in our Edmonton patients.
Can a Naturopath help with Weight Loss?
The Naturopathic Doctors at TruMed usually try to understand if your hormones are in good shape.
That way you can be in a better position to lose weight when other things are done right (like exercise and calorie reduction).
So we usually screen Thyroid, Cortisol, DHEA, Testosterone and Insulin levels for all of our Edmonton patients looking to lose weight.
Can a Naturopath help with Allergies?



Before using natural anti-histamines, we usually try and figure out if there are any other allergies that are making your seasonal allergies worse.
Dr. Sumar screens if you have nutrient deficiencies that are causing histamine overproduction or if you are not breaking it down properly.
Can a Naturopath help with Neurological Issues?



Our Naturopathic Doctors definitely can work with a few common neurologic conditions.
Most commonly we see MS, Lyme, Parkinson's, ALS and Alzheimer's.
We have oral and IV Therapy interventions that can be helpful.
Hyperbaric Oxygen has promising data for a range of neurological concerns.
Have more questions?
Email us [email protected]

Check out our larger FAQ section
Treat the cause
The Naturopaths at TruMed run deep testing based investigations (Food Sensitivity Testing, Hormone & Thyroid Testing, Nutrient Testing etc.).
Our goal is to find the root cause of health concerns in our Edmonton patients and not just suppress symptoms.

The healing power of nature
We believe the body has an inherent wisdom and capacity to heal itself.
Therefore, we provide all the necessary ingredients for your body to heal itself.
Nutrients, dietary changes and harmonizing herbal treatments, IV Therapy and Hyperbaric Oxygen Treatment.
Treat the whole person
Our Naturopathic Doctors consider every relevant aspect of your health.
Hormonal systems, diet, emotional status, genetic and environmental factors and family history are carefully evaluated and uniquely addressed.

For more information: Naturopathy and the Primary Care Practice

Naturopathic Doctors at TruMed carefully interweave the best in Naturopathic principles with standard western medicine concepts.
| | |
| --- | --- |
| Modern Herbal Medicine | Our Naturopaths use standardized herbal extracts as part of our treatment protocols so we can specify exact posology. |
| Functional Medicine Treatments | Modern, evidence backed alternative treatments are used by our Naturopaths. |
| Orthomolecular Medicine | To enhance your health, we try to provide the optimum concentrations of vitamins and minerals your body needs. |
| Individualized Dietary Changes | At TruMed, our Naturopaths run a ton of Food Sensitivity Testing so we can determine a diet that is specific to you. |
| IV Therapy | We can rapidly increase your vitamin levels with IV Drips which can get fast and strong effects in numerous health conditions. |
| Hyperbaric Oxygen | Hyperbaric Oxygen is a powerful modality that can stimulate healing and enhance other Naturopathic therapies. |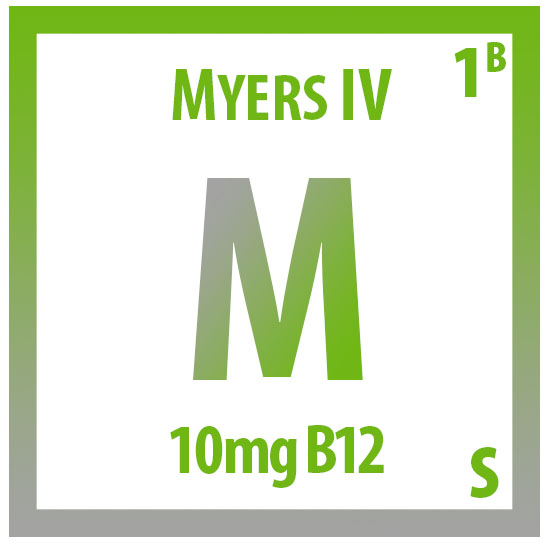 MYERS FACTS: The Myers contains B-Vitamins, Magnesium, Calcium and Vitamin C.


Originally, it was used for: Fatigue, Fibromyalgia, Depression & Upper Respiratory Tract Infections
Our Experience: We've seen it profoundly improve fatigue and mood in many patients.
Frequently given 1x weekly for 3-4 weeks to build up cellular and blood levels.
IV NAD+


Energy & Longevity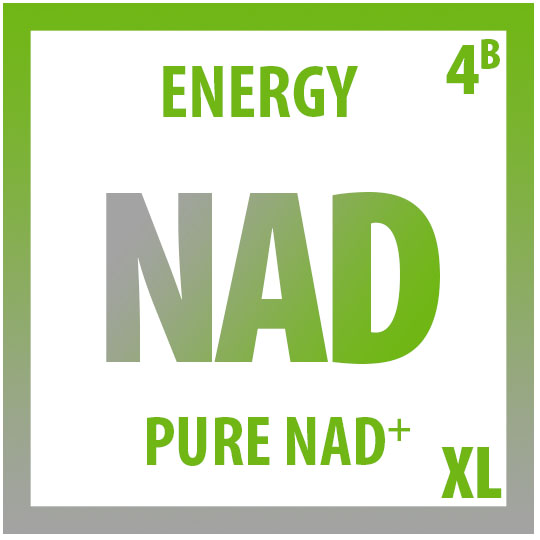 NAD FACTS: Nicotinamide adenine dinucleotide (NAD) is required for over 500 enzymatic reactions.


NAD+ is involved at various points of the Krebs Cycle for energy production.
Our Experience: We've seen it profoundly and rapidly improve fatigue in many patients.
NAD infusions appear to impact cognitive clarity and mood in some patients.
IV Vitamin C


Cancer, Immunity & Infections

IVC FACTS: The blood levels from intravenous Vitamin C are distinctly higher than taking it orally.
High dose IV Vitamin C can increase serum levels more than 100-fold.

Our Experience: For infections, we use up to 25 grams whereas for cancer we use up to 100 grams.
IV Vitamin C is extremely well tolerated even with aggressive dosing.

IV GLUTATHIONE FACTS: Glutathione is the major intracellular antioxidant.
Nearly, all tissues in the body synthesize Glutathione "GSH," with highest levels are in the liver.
Our Experience: For cosmetics our Docs use up to four grams of Glutathione.
IV Glutathione is extremely well tolerated even with rapid and aggressive dosing.
Naturopathic Clinic Associate




- Dr. Nooreen Sumar ND





Dr. Sumar is a Naturopath practicing at TruMed.

Dr. Sumar uses electrodermal analysis.


Special interest in Allergy, Skin Concerns and Headaches
4 Naturopaths
tons of experience &
ready to rock!
West Central Edmonton


Naturopaths & IV Therapy


Near You!